International : Autres exemples Open Data
Dataviz by Partikuls | Fhimt.com's datavisualisation collection
The United Nations Statistics Division is aware of various schemes, being circulated via e-mails, from the Internet web sites, and via regular mail or fax, falsely stating that they are issued by or associated with the United Nations or its officials. These schemes may seek to extract money and in some cases personal details from the recipients of such correspondence. Such schemes are fraudulent, for further information please read the position of the UN on this page http://www.un.org/fraud/ .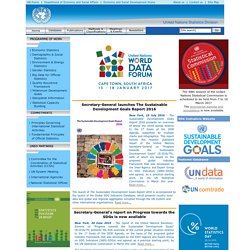 Indicateurs internationaux de développement humain - PNUD
Démocratie & Gouvernements
SBIR.gov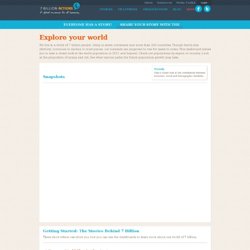 Explore your world We live in a world of 7 billion people, living in seven continents and more than 200 countries. Though family size (fertility) continues to decline in most places, our numbers are projected to rise for years to come. This dashboard allows you to take a closer look at the world population in 2011 and beyond: Check out populations by region or country.
Energie, Agriculture, Environnement, Cartographie..etc
LIVE Singapore!
SENSEable City Realtime Rome: An MIT Project
Obama | One People - The City
New York Talk Exchange 1 - SENSEable City Lab