International : Autres exemples Open Data
Dataviz by Partikuls | Fhimt.com's datavisualisation collection
The Human Development Report Office has recently updated its website.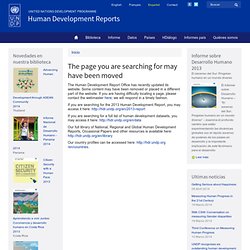 Démocratie & Gouvernements
SBIR.gov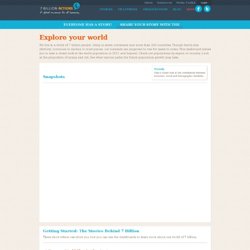 Explore your world We live in a world of 7 billion people, living in seven continents and more than 200 countries. Though family size (fertility) continues to decline in most places, our numbers are projected to rise for years to come. This dashboard allows you to take a closer look at the world population in 2011 and beyond: Check out populations by region or country.
Energie, Agriculture, Environnement, Cartographie..etc
LIVE Singapore!
SENSEable City Realtime Rome: An MIT Project
Obama | One People - The City
New York Talk Exchange 1 - SENSEable City Lab