Food Blogs
Averie Cooks. Nibbles & Bits. Chez Us » She cooks. He devours. Simply Recipes Food and Cooking Blog. A Cozy Kitchen. Most favorited last 7 days.
Kalyn's Kitchen. Spiral sugar cookies. These colorful cookies from Sprinkle Bakes caught my eye last week as I perused for something festive to bring to Christmas Eve dinner.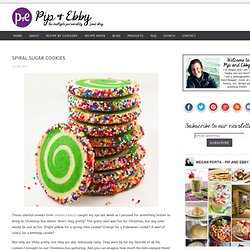 Aren't they pretty? The green swirl was fun for Christmas, but any color would be just as fun. Bright yellow for a spring-time cookie? Orange for a Halloween cookie? A swirl of colors for a birthday cookie? Nutmeg Nanny. Brown Eyed Baker | Sweet. Savory. Sinful. Blueberry Muffins Recipe. Muffins are a dangerous thing in my kitchen.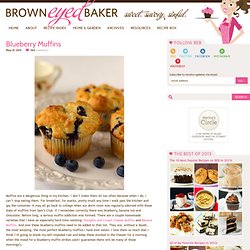 I don't make them all too often because when I do, I can't stop eating them. For breakfast, for snacks, pretty much any time I walk past the kitchen and spy the container. It may all go back to college when our dorm room was regularly adorned with those slabs of muffins from Sam's Club. Blue-Eyed Bakers - Blue Eyed Bakers. RecipeGirl.com.
---