Food Blogs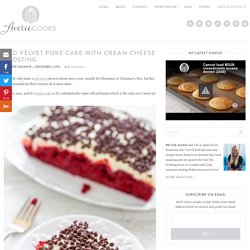 This is some of the best cookie dough I've ever made. The cookies are great, but the dough base itself, wow. Allow me to explain. If you don't care about cookie science, scroll down to the recipe. But if you do, pour a cup of coffee and enjoy. For nearly the past two years, when I make chocolate chip cookies, I use this recipe.
Chicken breasts in a creamy Dijon mustard sauce with shallots. Healthy green smoothie with banana, pineapple, spinach, and Greek yogurt. Black-eyed Pea Salsa with green chiles, onions, red bell pepper, served with jack cheese quesadillas How to make gremolata, a savory condiment of parsley, garlic, and lemon zest. Color beet salad with orange slices, kale, and toasted pistachios.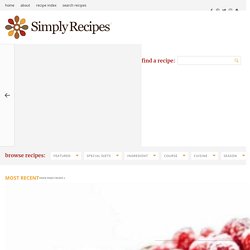 I spent this past weekend in one of my favorite cities, Palm Springs. It's about an hour and half-long drive east of Los Angeles, making it the most perfect weekend getaway to Angelenos. I really really love it out there, even in the summers when the temperatures soar above a hundred. In terms of aesthetics, it doesn't get more beautiful.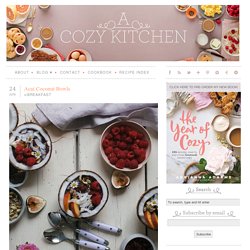 Spiral sugar cookies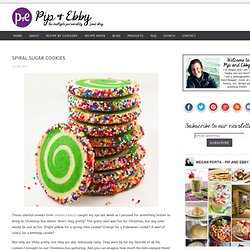 These colorful cookies from Sprinkle Bakes caught my eye last week as I perused for something festive to bring to Christmas Eve dinner. Aren't they pretty? The green swirl was fun for Christmas, but any color would be just as fun. Bright yellow for a spring-time cookie? Orange for a Halloween cookie? A swirl of colors for a birthday cookie?
KitchenAid Stand Mixer Giveaway Have you ever wanted a KitchenAid Stand Mixer? Do you dream about making big batches of cookies, cakes and frosting?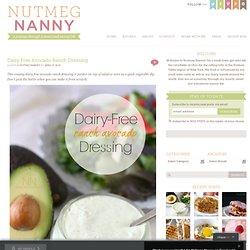 Happy Saturday! I hope you had a fabulous week and are ready to enjoy some relaxing down time. We have some car shopping planned for today, and tomorrow I have a baby shower for an old friend. It's been so long since I've been to a shower, I don't know what to do with myself! The weather should be pretty nice here, so I might be able to bust out a cute spring dress!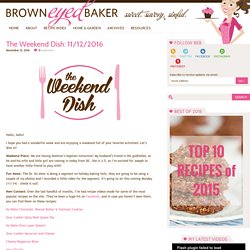 Blueberry Muffins Recipe
Muffins are a dangerous thing in my kitchen. I don't make them all too often because when I do, I can't stop eating them. For breakfast, for snacks, pretty much any time I walk past the kitchen and spy the container. It may all go back to college when our dorm room was regularly adorned with those slabs of muffins from Sam's Club.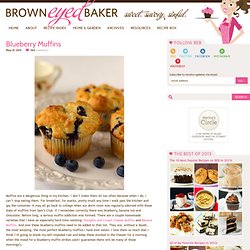 Whoa. We mean, seriously. WHOA. Excuse us, but where did March go? Wasn't it like just March?
Slow Cooker Chicken Parmigiana Meatloaf Here's a unique recipe for you to make in your slow cooker: Chicken Parmigiana Meatloaf I really loved the idea behind this recipe – cooking a meatloaf (in a loaf… Read More »