Data Visualization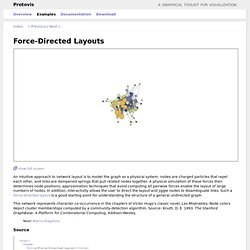 View full screen. An intuitive approach to network layout is to model the graph as a physical system: nodes are charged particles that repel each other, and links are dampened springs that pull related nodes together. A physical simulation of these forces then determines node positions; approximation techniques that avoid computing all pairwise forces enable the layout of large numbers of nodes.
Wrapping your brain around data online can be challenging, especially when dealing with huge volumes of information. And trying to find related content can also be difficult, depending on what data you're looking for.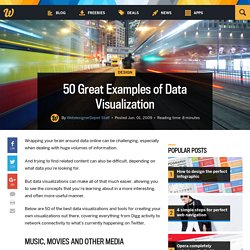 Graph Visualization on Google App Engine « HFV
If I want to generate nice sql depency graphs, I need a graph visualization tool.