Random
Bin Jiang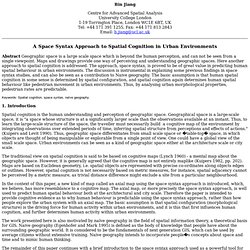 Bin Jiang
Presentations | Space Syntax
A stage for the city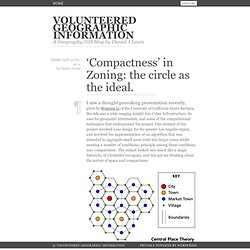 February 26th, 2011by Daniel Lewis I saw a thought provoking presentation recently, given by Wenwen Li of the University of California Santa Barbara, the talk was a wide ranging insight into Cyber Infrastructure, its uses for geospatial information, and some of the computational techniques that underpinned the project.
Volunteered Geographic Information » 'Compactness' in Zoning: the circle as the ideal.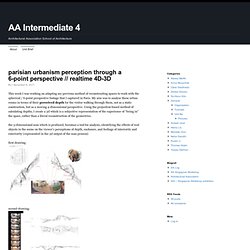 This week I was working on adapting my previous method of reconstructing spaces to work with the spherical / 6-point perspective footage that I captured in Paris.
parisian urbanism perception through a 6-point perspective // realtime 4D-3D
JORGE AYALA: Landscape Urbanism Lab | Final Projects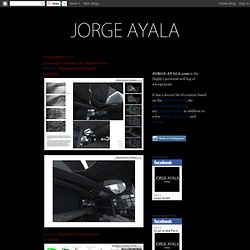 18 December, 2010 Landscape Urbanism Lab | Final Projects [Tristan]_ Infrastructural Ecologies |
Paper rings by Tithi Kutchamuch and Nutre Arayavanish
Designers Tithi Kutchamuch and Nutre Arayavanish of TT:NT have designed a range of fold-out paper jewellery, launched at Origin at Somerset house in London last month. Update: this project is included in Dezeen Book of Ideas, which is on sale now for £12.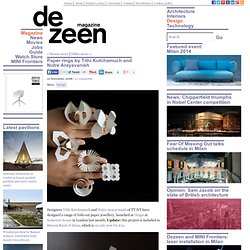 Parametric Paperstrip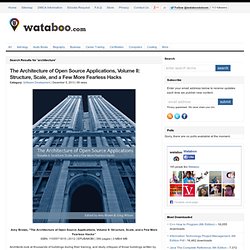 Search for "architecture" - Wataboo | Best Free Ebooks
The Architecture of Open Source Applications, Volume II: Structure, Scale, and a Few More Fearless Hacks Amy Brown, "The Architecture of Open Source Applications, Volume II: Structure, Scale, and a Few More Fearless Hacks" ISBN: 1105571815 | 2012 | EPUB/MOBI | 390 pages | 3 MB/4 MB
Work | Design Interactions at the RCA
School of Architecture
09.02.2011 / MICHAEL WEINSTOCK : MAS CAAD ETHZ 2010-2011 · ITA(Institute of Technology in Architecture), Faculty of Architecture ETH Zurich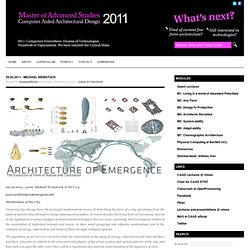 Posted by mascaad2010 on Sunday, February 6, 2011 · Leave a Comment
charles and ray eames
Charley Harper