BLOGS United States
Dynamist Blog
The Conscience of a Liberal
Paul Robin Krugman (born February 28, 1953) is an American economist, Professor of Economics and International Affairs at the Woodrow Wilson School of Public and International Affairs at Princeton University, Centenary Professor at the London School of Economics, and an op-ed columnist for The New York Times.[4][5] In 2008, Krugman won the Nobel Memorial Prize in Economic Sciences for his contributions to New Trade Theory and New Economic Geography. According to the prize Committee, the prize was given for Krugman's work explaining the patterns of international trade and the geographic concentration of wealth, by examining the effects of economies of scale and of consumer preferences for diverse goods and services.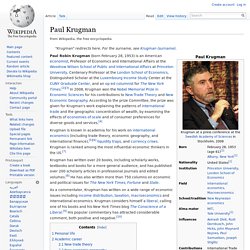 Paul Krugman
Daniel W. Drezner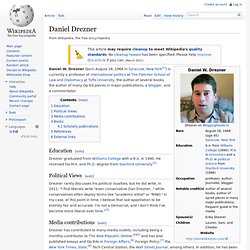 Daniel Drezner
Daniel W. Drezner (born August 28, 1968 in Syracuse, New York[1]) is currently a professor of international politics at The Fletcher School of Law and Diplomacy at Tufts University, the author of several books, the author of many Op-Ed pieces in major publications, a blogger, and a commentator.
The Agitator
Virginia I.
Virginia Postrel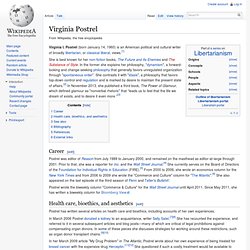 After six and a half years and with great regret, I must announce the shuttering of "Armchair Generalist." I have accepted a government civilian job with the Department of Homeland Security and will be moving out of the DC metro area in the near future. Unfortunately, the drive to reduce the number of evil contractors in the Defense Department have resulted in the termination of my contract, and I do need a paycheck for just a few more years.
Armchair Generalist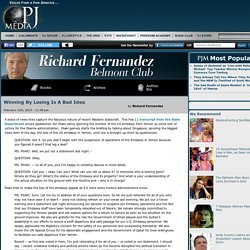 Belmont Club
The Wild Hunt
Ayaan Hirsi Ali
Ayaan Hirsi Ali, an outspoken defender of women's rights in Islamic societies, was born in Mogadishu, Somalia. She escaped an arranged marriage by immigrating to the Netherlands in 1992 and served as a member of the Dutch parliament from 2003 to 2006.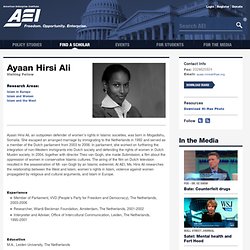 Ayaan Hirsi Ali en de strijd tegen de radicale islam
Ayaan Hirsi Ali (Dutch: [ɑˈjaːn ˈɦirsi ˈaːli] (
Ayaan Hirsi Ali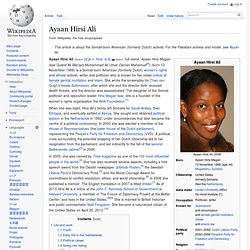 Matthew Yglesias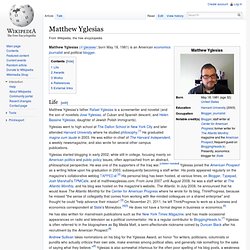 Matthew Yglesias
Matthew Yglesias (/ɨˈɡleɪsiəs/; born May 18, 1981) is an American economics journalist and political blogger.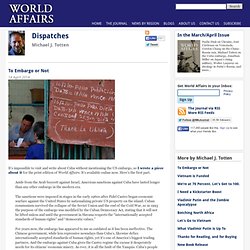 Fidel Castro made a liar out of me.
Michael J. Totten
Michael J. Totten is an American journalist who has reported from the Middle East, the Balkans, and the Caucasus. His work appears in various publications, Web sites, and on his blog.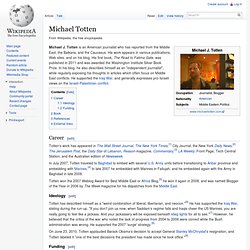 Michael Totten
Yon has had vocal feuds with the United States military hierarchy, and the nature of his reports are also controversial.[2] However, Yon at one time enjoyed "rock star" status among individual soldiers, according to Brian Williams of NBC.[4] Yon's alternative media reporting has been mentioned by numerous mainstream media agencies, and he has won accolades from the 2005, 2007,[5] and 2008 Weblog Awards.[6] In 2008, The New York Times reported that he has spent more time embedded with combat units than any other journalist in Iraq.[1] He shifted the focus of his blogging from Iraq to Afghanistan in August 2008.[7] His work is supported primarily by donations from readers.[8]
Michael Yon
The Daily Dish
Andrew Michael Sullivan (born 10 August 1963) is a British author, editor and blogger, resident in the United States.
Andrew Sullivan
The Spine
Kevin Drum
Kevin Drum (born October 19, 1958) is a liberal American political blogger and columnist. He was born in Long Beach, California and now lives in Irvine, California. Education[edit]
Kevin Drum
I have never been much of a conspiracy theorist. For me it was always Oswald by himself from the Texas School Book Depository and nothing in the intervening fifty years has disabused me of this notion.
Roger L. Simon
Roger Simon
The Bleat
James Lileks
The Christopher Hitchens Web
Daily Hitchens
Christopher Hitchens
Hasidic Rebel
BuzzMachine
Jeff Jarvis
Political Animal
Steve Benen
Nobody's Business
Rogier van Bakel