Blogs, Journals, Articles etc.
Skintones - how to achieve this look? Discussion in ' Looks ' started by Malte Løkken , Apr 12, 2013 .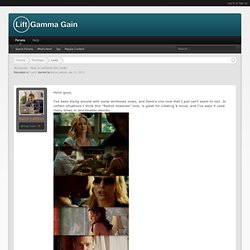 Skintones - how to achieve this look? | Lift Gamma Gain - The Colorist & Color Grading Forum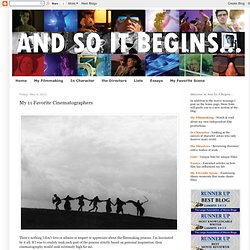 And So it Begins...: My 11 Favorite Cinematographers
There's nothing I don't love or admire or respect or appreciate about the filmmaking process. I'm fascinated by it all. If I was to crudely rank each part of the process strictly based on personal inspiration, then cinematography would rank extremely high for me.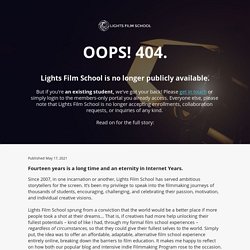 Lights Online Film School was recently lucky enough to be able to chat with director Tomek Goldbaum-Wlazinski about his music video "Melt" for KAMP .
Being a Director is More of a State of Mind Than a Profession |
How I Made My First Feature Film |
Lights Online Film School recently had the opportunity to interview one of our newest students, Josh Beck , about his debut feature film entitled EVER .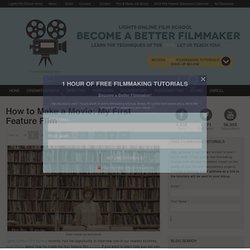 I have been asked this question many times, "Do you white balance your camera?"
Using Color Temp to Create Depth and Dimension with your HD Video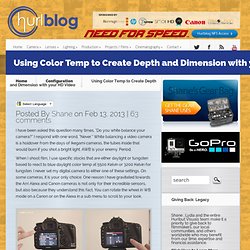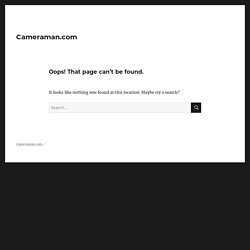 Interview with Christophe Persoz, Director of The Endless Session | Cameraman.com
Cinematographer Christophe Persoz is presenting here the trailer of his film called «The Endless Session » . He directed and shot the film that it's still under production and coming in fall 2011.
DaVinci Resolve: Using Limiters on Vimeo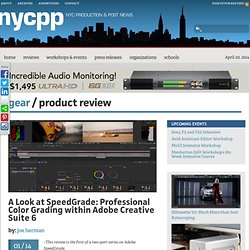 –This review is the first of a two-part series on Adobe SpeedGrade.
A Look at SpeedGrade: Professional Color Grading within Adobe Creative Suite 6 » NYC Production & Post News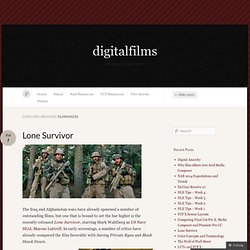 Every once in a while a film comes along that requires a bit of reflection to get the full meaning.
filmmakers « digitalfilms
Behind the Scenes of Assassin's Creed.
One of the most celebrated indie debuts in years, BEASTS OF THE SOUTHERN WILD weaves a lyrical tale of a girl named Hushpuppy who must save her ailing father and defend her home in a bayou. The auspicious premiere of BEASTS at this year's Sundance Film Festival had director Benh Zeitlin claiming the Grand Jury Prize and DP Ben Richardson with top cinematography honors, followed by the Camera d''Or at Cannes.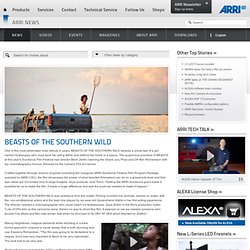 Group: News
digitalfilms « a blog by Oliver Peters
Making of Beasts of the Southern Wild - Part I
A place for independent filmmakers to get real world advice
The Art of Getting Paid on Vimeo
Monday, 28 May 2012 13:32 Last Updated on Tuesday, 03 July 2012 12:45 Written by Daniel Butler The Basics Produced by Peter Bridgman, a long-time professional Lightworks user, this 10-part tutorial series aims to equip the new user with an understanding of the basics of setting up a project, creating an edit and exporting the finished result. Part 1 - Creating a Project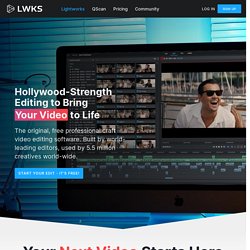 Tutorials
Matt & the Art of Motion Pictures
Fincher Film School: Paint It Black
PDF Download David Fincher has been labelled all variations of a 'prince of darkness'. Perhaps rightfully so, as his movies mostly are crafted with a signature color palette of dark tones, mostly green and blue.
Alan Edward Bell A.C.E. | A place to talk about visual tampering.
Tutorial Number 3 Hello it's that time again. I didn't have a lot of time to do this one but I think you are going to like it.
Mar 21 Interview with Greg Staten on the HP DreamColor Monitor Greg is dedicated to producing a great monitor. He's fascinated with what his clients are doing with HP's products, and he's always looking for improvements. Read More » Mar 14
Lilith.
A Media Manager Has Your Back
Who is Martin de Thurah » Flux - A global creative community celebrating film, art, music and design
:: MAKHMALBAF FILM HOUSE :: Articles Section
Detour Filmproduction
MF Films | Mario Feil Films
Garrett O'Brien Visuals » The Hobbit and The EPIC
Canon EOS C300 – Review & short film | Nino Film - Blog - Nino Leitner - DSLR video, filmmaking & more
Nino Film - Blog - Nino Leitner - DSLR video, filmmaking & more | a film production blog
Tej Babra
A-cam SP-16 | A-Cam SP-16 | Products | Ikonoskop
The ASC -- American Cinematographer: Cosmic Questions
High Definition for PC
7 Tips for HD Color Correction and DSLR Color Correction
Darren Aronofsky
ALL THINGS SHINING
James River Film Journal | Writing on the art of film & film as art.
New Wave Films - Welcome