Desserts
German Brownie Torte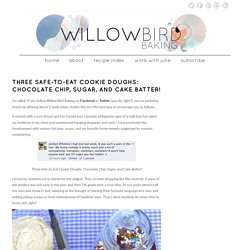 Three Safe-to-Eat Cookie Doughs: Chocolate Chip, Sugar, and Cake Batter!
I'm siiiiick. If you follow Willow Bird Baking on Facebook or Twitter (you do, right?), you've probably heard me whining about it lately (okay, maybe this isn't the best way to encourage you to follow).
Recipe: Monkey Bread with Bourbon Crème Anglaise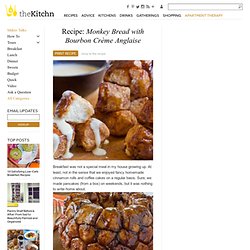 Breakfast was not a special meal in my house growing up. At least, not in the sense that we enjoyed fancy homemade cinnamon rolls and coffee cakes on a regular basis. Sure, we made pancakes (from a box) on weekends, but it was nothing to write home about. In fact, I had never heard of the strangely titled dish Monkey Bread until I started food writing a few years back. What was this beautiful, mysterious pile of dough that people ate for breakfast? It ran rampant amongst bloggers, even popping up on the "food porn" sites on a daily basis.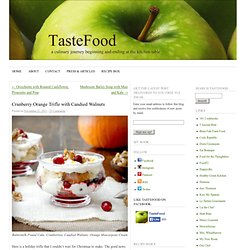 Cranberry Orange Trifle with Candied Walnuts
Buttermilk Pound Cake, Cranberries, Candied Walnuts, Orange Mascarpone Cream Here is a holiday trifle that I couldn't wait for Christmas to make. The good news is that it's perfect for Thanksgiving, too. This sumptuous dessert is sweet, tart, crunchy and creamy at once. Buttermilk poundcake is blanketed with layers of cranberry compote, orange infused mascarpone whipped cream and candied walnuts. (Do you see why I couldn't wait?)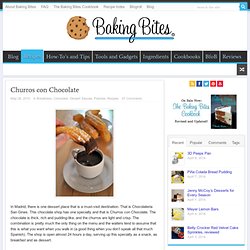 Churros con Chocolate
In Madrid, there is one dessert place that is a must-visit destination. That is Chocolateria San Gines. This chocolate shop has one specialty and that is Churros con Chocolate. The chocolate is thick, rich and pudding-like, and the churros are light and crisp. The combination is pretty much the only thing on the menu and the waiters tend to assume that this is what you want when you walk in (a good thing when you don't speak all that much Spanish). The shop is open almost 24 hours a day, serving up this specialty as a snack, as breakfast and as dessert.
Ultimate Chocolate Chip Cookie n' Oreo Fudge Brownie Bar | Kevin & Amanda
Vanilla Bean-Coconut Cupcakes with Coconut Lime Frosting | FoodBabbles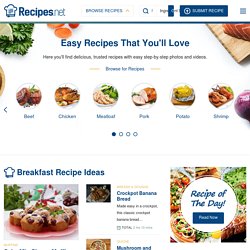 There's only one way to put this… When cupcakes enter our house, they just don't stand a chance. If you want to have more than one, you better get while the gettin's good because Mike is a huge fan of cupcakes. Generally, he likes to keep things simple. A good chocolate cake topped with vanilla frosting is the way he likes his cupcakes. Nothing fancy and he's happy as can be.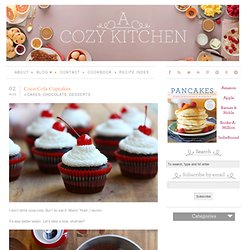 I don't drink coca-cola. But I do eat it. Weird. Yeah, I dunno.
Coca-Cola Cupcakes - StumbleUpon
Dippin' Dots Banana Split Ice Cream Recipe
Red Velvet Cheesecake Brownies These Red Velvet Cheesecake Brownies are rich, decadent and so perfect for Valentine's Day! Brownie and cheesecake batter are swirled together to make a festive and impressive dessert. Indianapolis, along with many other states in the Midwest, is coping with a huge ice storm that is supposed to cover us in over an inch of ice.
Red Velvet Cheesecake Brownies | Sweet Pea's Kitchen - StumbleUpon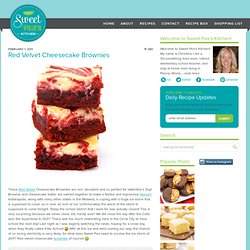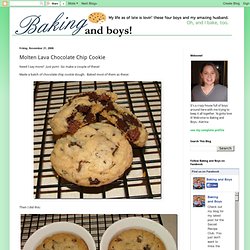 Need I say more? Just yum! Go make a couple of these! Made a batch of chocolate chip cookie dough. Baked most of them as these: Then I did this:
Baking And Boys!: Molten Lava Chocolate Chip Cookie
Oatmeal Chocolate Chip Cookies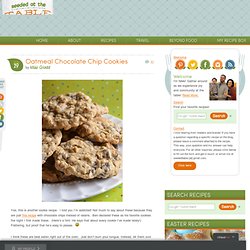 Yes, this is another cookie recipe. I told you I'm addicted! Not much to say about these because they are just this recipe with chocolate chips instead of raisins. Ben declared these as his favorite cookies the night I first made these. (Here's a hint: He says that about every cookie I've made lately!) Flattering, but proof that he's easy to please.