Creativity
Get flash to fully experience Pearltrees
Today's post will be very useful for sites owners and for designers who wants to showcase their works. There are many similar lists of design galleries in the Internet but BeautifulLife represents the best 100 web galleries where you could free submit your beautiful websites.
The history of chess is more than 1500 years. It's the oldest skill game in the world. Ancient chess are represented in the museums in all over the world.
Fans of unusual lamps undoubtedly will delighted with the lamps created by Italian artist Maurizio Lamponi Leopardi . Maurizio involved in advertising photography, until in 2001 he paid attention to creation of desk lamps, because all his life he loved to build and create things by his hands.
Sunglasses were invented to hide your eyes from bright sun.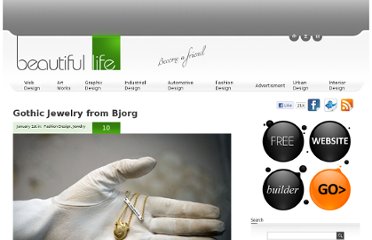 Today we want to show unusual and creative jewerly collection made by Bjorg . Bjorg is 34 years old girl designer from Norway. As noticed on her biography she was never fascinated by classical jewellery, there has to be a soul.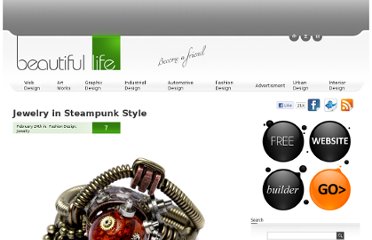 Steampunk became very popular trend today.
Some time ago we've shown you ultimate collection of creative and stylish rings . There was a few rings in the form of cities and buildings among them. They were created by jeweller Philippe Tournaire but it's only a small part of his works.
Creative Food Ads Creative Ads made by Wax Partnership in Canada for Calgary Farmer's Market . 16th of August 2010
Funny Brazilian illustrator Tiago Hoisel graduated in graphic design on Universidade do Estado da Bahia. He usually makes colourful and funny illustrations. Here are some of his works! Chico Bento
Copywriter and Art director duo wanted to have a card that they can hand out to promote themselves as a team, but also wanted to have opportunity to practice their professions individually.