Extensions
Jesse Ruderman » New features for extension developers in Firefox 1.5. SVG support SVG is W3C specification providing resolution-independent scalable vector graphics, along with a DOM.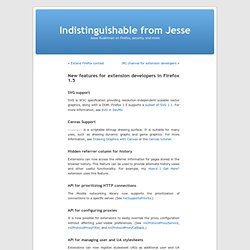 Firefox 1.5 supports a subset of SVG 1.1. -[ The x2o Dimension ]- :: The Ultimate Flock Extensions List :: October :: 2005. Rapidshare Download Limits and Waiting Time too long?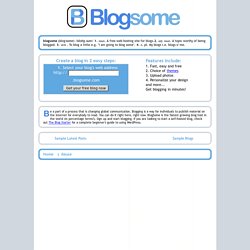 Click here –Small update (Thursday, Nov.24 2005) Del.icio.us 0.5.9 - For those who prefer not to use the "synchronize bookmarks" on flock, here is a little extension that ads a set of options on the right-click menu. It allows you to easily add sites you like to your personal collection of links on del.icio.us , to categorize those sites with keywords, and to share your collection. FUEL. Official FUEL documentation is here, on Mozilla Developer Center.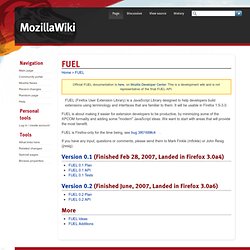 This is a development wiki and is not representative of the final FUEL API. FUEL (Firefox User Extension Library) is a JavaScript Library designed to help developers build extensions using terminology and interfaces that are familiar to them. It will be usable in Firefox 1.5-3.0. PDF Download - no more problems with PDF and Firefox! Jedbrown.net | blog2. Mozdev.org - delicious: index.
Delicious links for ui.
---