MONNAIE VIRTUELLE
We know it sounds weird, at first: Playing games to do work. But traditional thinking is just plain wrong. Research shows that human beings have been hard-wired to express themselves and interact with each other through play. Engaging your customers, employees and stakeholders through Innovation Games delivers deeper, more actionable insight than is available through those stodgy brainstorming sessions, online surveys, focus groups or other tools.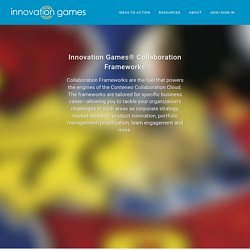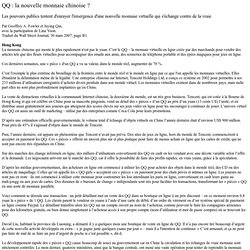 QQ : la nouvelle monnaie chinoise
QQ : la nouvelle monnaie chinoise ? Les pouvoirs publics tentent d'enrayer l'émergence d'une nouvelle monnaie virtuelle qui s'échange contre de la vraie Par Geoffrey A.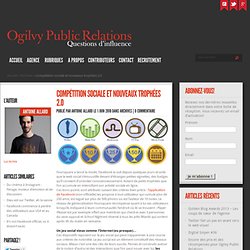 Compétition sociale - trophées 2.0
Foursquare a lancé la mode, Facebook la suit depuis quelques jours et voilà que le web social s'émoustille devant d'étranges petites vignettes, des badges qu'il convient d'unlocker consciencieusement. Autant de petits trophées que l'on accumule en intensifiant son activité sociale en ligne. Ces bons points sont attribués suivant des critères bien précis : l'application de Facebook (non-officielle) les propose à tout utilisateur qui cumule plus de 250 amis, est tagué sur plus de 500 photos ou est l'auteur de 10 notes. Le réseau de géolocalisation Foursquare récompense quant à lui ses utilisateurs lorsqu'ils indiquent à leurs communautés l'endroit où ils se trouvent : Player Please! est par exemple offert aux membres qui check-in avec 3 personnes du sexe opposé et School Night est réservé à tous les ptits fêtards qui sortent après 3h du matin en semaine.
Les déterminants de la motivation – Infographie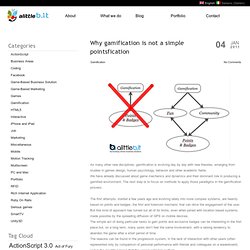 04 Jan 2011 As many other new disciplines, gamification is evolving day by day with new theories, emerging from studies in games design, human psychology, behavior and other academic fields. We have already discussed about game mechanics and dynamics and their dominant role in producing a gamified environment. The next step is to focus on methods to apply those paradigms in the gamification process.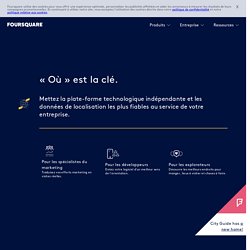 Foursquare Je recherche... Qu'est ce qui se passe à Montréal ? Explorons les environs :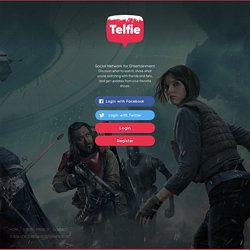 Your app for TV, Movies & Sports Discover what to watch, share what you're watching with friends and fans, and get great updates from your favorite shows. Discover Find the best TV, movies and sports with a guide that knows what you like, what your friends are watching, and what's popular. Share Share what you're watching, chat with other fans, and connect with celebrities.