How to Lunches!
Get flash to fully experience Pearltrees
"Scalloped" is an attractive word, isn't it? When I hear it I think of several things: first, there's scallops, as in the seafood—totally delicious.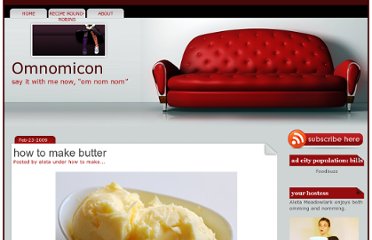 Homemade butter is easy, relatively quick to make and amazingly delicious.
Yesterday as I stood in the kitchen trying to figure out what to make for dinner I wondered to myself, how do those people do it on those shows where they are given random ingredients and are suppose come up with something genius.