Comida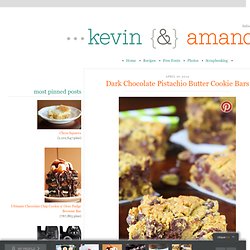 Happy New Years Eve!! :) To celebrate, here's a fun countdown of our most popular recipes in 2013. I love seeing all these type of posts that pop up this time of year!!
Southern Recipes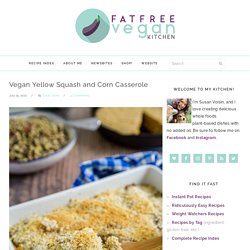 For a long time I've been stuck on apples in my lunchtime salad, but yesterday my eyes fell on the bowl of clementines on the counter, and I just couldn't resist adding them to not only the salad but the dressing as well. I've been wanting to try one of Dr. Fuhrman's many orange and cashew dressings, but, honestly, they all contain too much fat for my tastes and needs.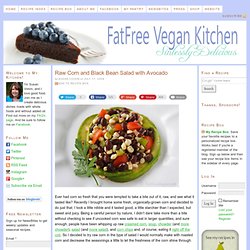 Raw Corn and Black Bean Salad with Avocado
Ever had corn so fresh that you were tempted to take a bite out of it, raw, and see what it tasted like? Recently I brought home some fresh, organically-grown corn and decided to do just that. I took a little nibble and it tasted good, a little starchier than I expected, but sweet and juicy.