INTERVIEW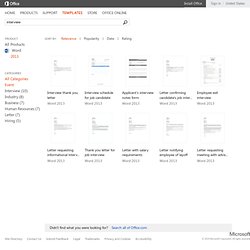 Search results for interview - Templates
<div class="cdOLblEmRed cdSearchResultsMargin">Warning: This site requires the use of scripts, which your browser does not currently allow. <a href="http://o15.officeredir.microsoft.com/r/rlidJSHelp?clid=1033">See how to enable scripts.</a><br/></div> All Products Word
The Briefcase Technique 2.0
Many candidates are nervous about case interviews. Because the specific case cannot be prepared in advance -you don't know what the case will be-. This book will demystify case interviews and give you guidelines and advice on how to prepare for them. Good luck with your interview. Many candidates are nervous about case interviews. The specific case cannot be prepared for in advance – you don't know what the case will be – so many candidates feel they are more challenging than traditional job interviews.
Demystifying Case Interviews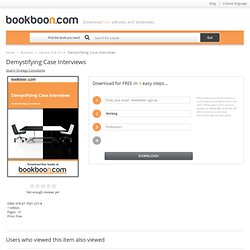 Elevator Pitch
Market yourself effectively in 15 seconds
FollowUp > Email Reminders and Tasks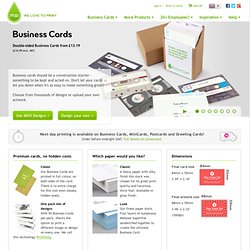 Handing out a business card is often the first impression people take of your business, so you need to get it right.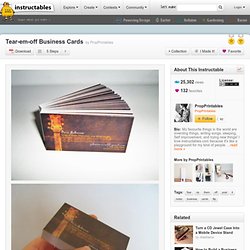 You want to grab roughly 50 cards at a time - if you go high like up to 100 it gets flimsy, and if you go less like around 25 it's not as impressive. You're going to want pencils or pens - something that has a flat face on it works better than a round cylinder because it won't dent the cards as much when you clamp them. You'll also want some elastics (I used two really big ones). And of course you'll want some sort of glue - white glue or wood working glue works best.
Tear-em-off Business Cards
Sorry my lovable readers, I have been busy in the last 2 months with my new job. Today I am posting this article to fill the gap and to give you the brilliant inspiration again with this beautiful Business card post. I spent more time to find these beautiful and creative business card designs which really have a clever thought in their making style. Just take a look and post your valuable comments about these Business cards. All the credits go to the Designers! This post has been sponsored by 48 hour print
15 Really Brilliant Business Card Designs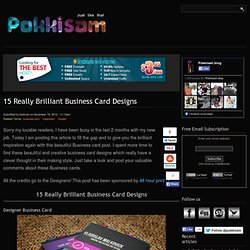 Dress Code Guide
I was recently asked for interview advice.