Ranking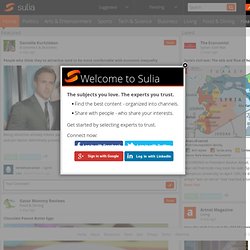 Here's my answer to the #Bengals Twitter Question of the Day, assessing the prospects of Sam Montgomery. I'd say better than 50 percent chance he makes it to training camp. Outside of showing up to the offseason program out of shape and smoking marijuana in the training room during meetings, it would be pretty hard for Montgomery to not get a chance to show what he can do on the field in the preseason. Although, players with these types of red flags have been sent packing before a game is played. (See Harvey, Derrick).
TwitCharts.de - Die deutschen Twitter-Charts!
PeopleBrowsr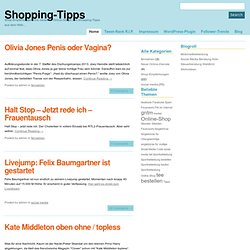 Tweet-Rank Twitter-Ranking - Wie gut ist Deine Social-Media Repu
Olivia Jones Penis oder Vagina? 24.01.13 Aufklärungsstunde in der 7. Staffel des Dschungelcamps 2013. Joey Heindle stellt tatsächlich auf einmal fest, dass Olivia Jones ja gar keine richtige Frau sein könnte.