Picnic
The year of the rabbit. I had finally reached two cycles on the Chinese New Year calendar, and it was time to celebrate with my first New Year's dinner attempt. My coworker suggested that I cook rabbit for my celebration, but somehow it felt unlucky to cook my own kind. I did want to create a feast though, something akin to the countless dishes my parents would make back home.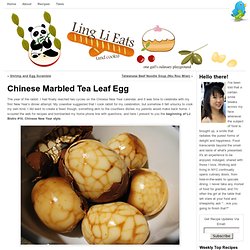 Chinese Marbled Tea Leaf Egg | Ling Li Eats (and Cooks)
My favorite side dish takes five minutes to make. It has only three steps. No garlic or shallots get minced, nothing gets topped with butter, and shockingly, it involves no truffle salt. It has only two ingredients, and the only reason I've held out this long telling you about it is because when I see a recipe that swears it will combine two ingredients in an entirely new and innovative way, I roll my eyes.
quick zucchini sauté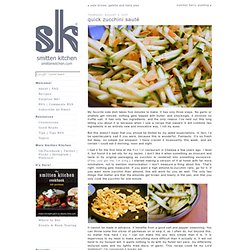 Des légumes crus, croquants, de la pomme pour son petit côté acidulé et sucré, du saumon fumé pour la petite touche savoureuse et voilà une salade très rapide à réaliser qui se suffit à elle-même pour un dîner express ! La sauce à base de fromage blanc est vraiment parfaite en accompagnement, recette à se garder sous le coude pour d'autres idées (avec des carottes, du concombre, pour tremper des radis, du chou fleur cru, etc). Ingrédients pour 4 : 1/4 de chou blanc 1/4 de chou rouge 1 pomme du saumon fumé (de 2 à 4 tranches selon la taille) 1 citron 6 cuillères à soupe de fromage blanc (oui à 0% c'est très bien) 1 cuillère à soupe de vinaigre de cidre 1 cuillère à soupe de sucre en poudre sel, poivre Émincer le chou rouge et le chou blanc idéalement le plus finement possible mais sans mandoline, faire au mieux… Peler la pomme, la couper en tranches puis en bâtonnets.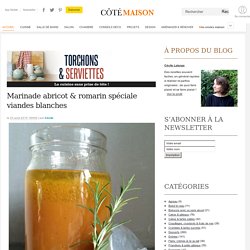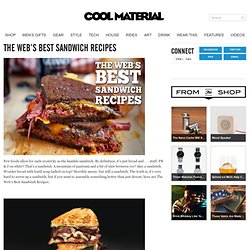 Few foods allow for such creativity as the humble sandwich. By definition, it's just bread and . . . stuff. PB & J on white? That's a sandwich.
What is it about food served in canning jars? Sure, we could use a plate and scoop ourselves a portion like normal adults, but where's the fun in that? Besides, packing food in jars or baking directly in them makes dishes easy to transport and mess-free.
Have Jar, Will Travel: Best Ideas for Meals in a Jar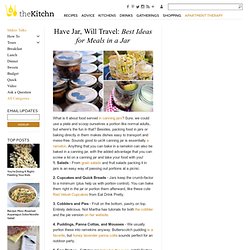 Anchor Hocking
A couple weeks ago I posted 50 different things to do with mason jars…though all the ideas were creative and fun, none of them had anything to do with food. I thought the whole concept of food in a jar deserved a post all of it's own. So this weeks Saturday Inspiration post is dedicated to all the glorious foods … You can put in a jar: desserts in a jar, bread in a jar, appetizers in a jar, meals in a jar, drinks in a jar… I think you can pretty much put anything in jar and it instantly becomes a million times cuter! Now I want to save even more jars! The Sunday Showcase starts tonight … I can't wait to see what you have been working on this week!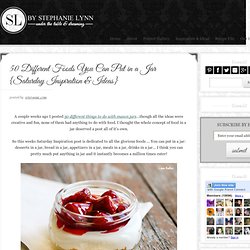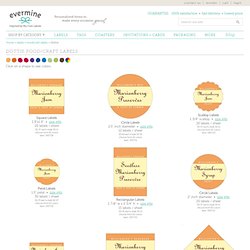 My Own Labels | Custom Printed Labels, Personalized Seals & Stickers
Put your names on our elegant custom-designed printed labels, envelope seals, favor tags and coasters to create beautiful personalized food or craft gifts, bath creations, wedding and party favors, CDs and DVDs and more. And, you can create personalized printed book plates as a gift that's much appreciated and remembered. Our custom labels and envelope seals have been lovingly designed and given a palette of colors that make them perfect for home made and home baked products, birthdays and other celebrations, wines, home brewed beer, ale and other drinks, bath and body creations, as well as other products and events. Beautiful designs, exacting quality, careful typographic styling of your words, the finest paper and printing, a commitment to getting it to you on time, plus excellent customer service means your order will look great and arrive exactly as promised.
White Gloss Inkjet - Quote Bubble Labels - Thought Stickers - OL194 - 2.2609" x 1.9582"
"I recently got a custom label made. I drew the label shape as accurately as I could as I had no drawing software at that stage. Jason and his colleagues were kind enough to reproduce it on their software. The production of it was lightning fast. Online Labels Customer service has been exceptional on all my orders." - Kim (April 05, 2014) "One of the BEST there is.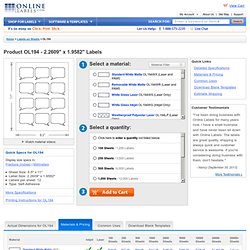 a mason jar meal (my 6th PFB challenge)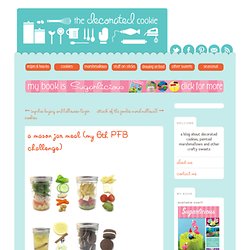 UPDATE: You can VOTE FOR ME HERE, if you're so inclined. I love mason jars. They are perfectly portioned, retro, convenient, and reusable. They are affordable, accessible, versatile and stylish. They contain, shake, serve and store. And they travel.
Salad in a Jar – SRC
Secret Recipe Club time, holla! There are a ton of us in this, not so secret club, now. It's rad! I look forward to 'reveal day' every month to see all the fantastic recipes that have been made.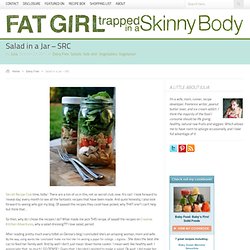 tea sandwiches Recipes at Epicurious
photo by Richard Gerhard Jung yield Makes 6 sandwiches active time 30 minutes total time 4 1/2 hours The inspiration for this recipe came from a tea sandwich one of our food editors discovered at Alice's Tea Cup, in Manhattan.
Moroccan Carrot and Goat Cheese Sandwiches with Green Olive Tapenade Recipe at Epicurious
W hat would school lunches be like without the requisite sandwich? Years ago, peanut butter and jelly, ham and cheese, and baloney satisfied most people, but palates change with age, and sometimes you want something bigger, better, and more sophisticated. For the sake of simplicity and inclusivity, we'll define the sandwich as any food item with a filling—historically, either meat or cheese—in between two slices of bread. You can find all sorts of variations on the sandwich throughout the world: gyros in the Mediterranean and Middle East, paninis in Italy, and the banh mi in Vietnam, just to name a few.
Our Favorite Sandwiches at Epicurious
Picnic Holidays & Celebrations at Epicurious
Kinfolk Dinner — Brooklyn, New York
ribboned asparagus salad
Mini Ham and Cheese Quinoa Cups are poppable and packed with protein. The perfect breakfast recipe or snack idea! I had this whole spiel ready about how real men do, in fact, eat quiche, as demonstrated by Ben who housed nearly a dozen Mini Ham and Cheese Quinoa Cups that resemble wee baby quiche for dinner, but then I remembered that quiche have crust and Mini Ham and Cheese Quinoa Cups do not, so in reality they're more like mini frittatas and well, all was tragically lost. Ok, let me explain. First of all, Mini Ham and Cheese Quinoa Cups might be my new favorite thing on the planet. I may or may not have squealed with delight when they came out of the oven.
Healthy and fresh, we're making Bal Areneson's Avocado and Edamame Salad in the month of May. This salad is filled with exotic flavours and steps away from your regular generic salad, sorry lettuce. Ingredients - yield 4 2 tablespoons sun-dried tomatoes packed in oil, chopped2 tablespoons oil from sun-dried tomatoes1 tablespoon of Spanish paprika1/4 teaspoon ground cuminpinch of salt and pepper2 green onions, finely chopped (1/4 cup)1 cup edamame beans, cooked2 cups bean sprouts, loosely packed4 avocados, peeled, pitted and sliced2 tablespoons lime juice Directions
May's Cooking Club Challenge: Avocado and Edamame Salad
Summer Picnic Recipes – Best Recipes for a Summer Picnic
Serve a chopped summer salad and dress it with a delicious mariande (recipe below). Chop 2 large beefsteak tomatoes, 2 pounds seedless watermelon, and 1 large cucumber. Toss with 1/4 cup sliced red onion.
Picnic Sandwich Bistro | Fremont Sandwich Deli | Fremont Sandwich Restaurant
Tortilla Rollups
Picnic Sandwiches Slideshow
Best Picnic Sandwich Recipes
Desserts for the Deserving
Sho-yu Tamago (Soy sauce eggs)