Picnic
The year of the rabbit.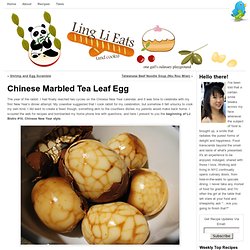 Chinese Marbled Tea Leaf Egg | Ling Li Eats (and Cooks)
My favorite side dish takes five minutes to make.
quick zucchini sauté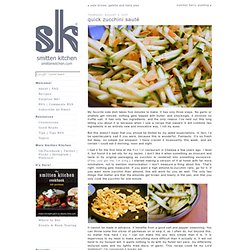 Adeptes de la soupe de poisson, vous êtes probablement aussi "rouille addict", expression qui veut bien dire que sans rouille, franchement la soupe de poissons ça sert à rien n'a rien à voir.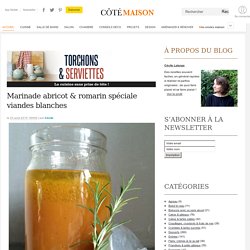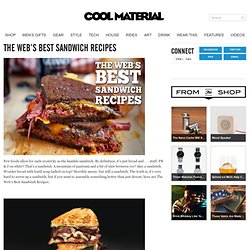 Few foods allow for such creativity as the humble sandwich.
What is it about food served in canning jars ? Sure, we could use a plate and scoop ourselves a portion like normal adults, but where's the fun in that? Besides, packing food in jars or baking directly in them makes dishes easy to transport and mess-free.
Have Jar, Will Travel: Best Ideas for Meals in a Jar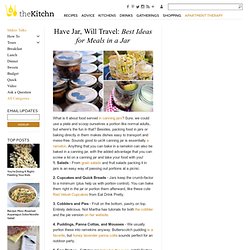 Anchor Hocking
A couple weeks ago I posted 50 different things to do with mason jars ...though all the ideas were creative and fun, none of them had anything to do with food. I thought the whole concept of food in a jar deserved a post all of it's own.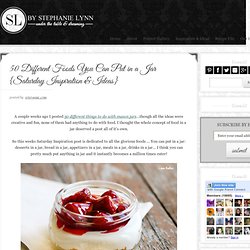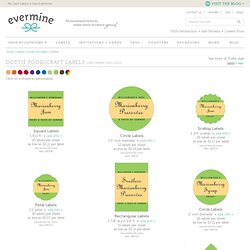 My Own Labels | Custom Printed Labels, Personalized Seals & Stickers
Use your words with our styles, shapes and colors.
White Gloss Inkjet - Quote Bubble Labels - Thought Stickers - OL194 - 2.2609" x 1.9582"
"I am from Toronto, Canada and I was looking everywhere for Silver Foil Labels to work with a laser printer. I need it for my wedding cards and foil labels are impossible to find in Canada.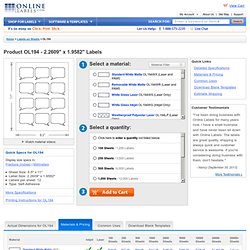 a mason jar meal (my 6th PFB challenge)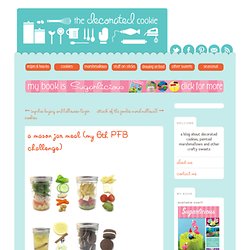 UPDATE: You can VOTE FOR ME HERE , if you're so inclined. I love mason jars.
Salad in a Jar – SRC
Secret Recipe Club time, holla!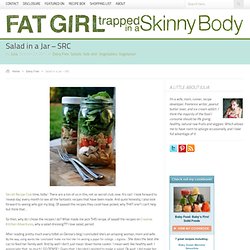 Authentic Recipes, Food, Drinks and Travel
tea sandwiches Recipes at Epicurious
Prepare carrots: Whisk together sugar, lemon juice, spices, salt, and oil in a large bowl until sugar is dissolved.
Moroccan Carrot and Goat Cheese Sandwiches with Green Olive Tapenade Recipe at Epicurious
W hat would school lunches be like without the requisite sandwich?
Our Favorite Sandwiches at Epicurious
Picnic Holidays & Celebrations at Epicurious
Kinfolk Dinner — Brooklyn, New York on Vimeo
ribboned asparagus salad on Vimeo
I had this whole spiel ready about how real men do, in fact, eat quiche, as demonstrated by Ben who housed nearly a dozen Mini Ham & Cheese Quinoa Cups that resemble wee baby quiche for dinner, but then I remembered that quiche have crust and Mini Ham & Cheese Quinoa Cups do not, so in reality they're more like mini frittatas and well, all was tragically lost. Ok, let me explain.
Healthy and fresh, we're making Bal Areneson's Avocado and Edamame Salad in the month of May.
May's Cooking Club Challenge: Avocado and Edamame Salad
Summer Picnic Recipes – Best Recipes for a Summer Picnic
Picnic Sandwich Bistro | Fremont Sandwich Deli | Fremont Sandwich Restaurant
Tortilla Rollups
Picnic Sandwiches Slideshow
Best Picnic Sandwich Recipes
Desserts for the Deserving
Sho-yu Tamago (Soy sauce eggs)