Litt
BIBLISEM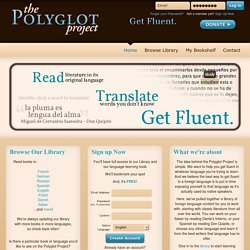 The idea behind the Polyglot Project is simple. We want to help you get fluent in whatever language you're trying to learn. And we believe the best way to get fluent in a foreign language is to put in time exposing yourself to that language as it's actually used by native speakers. Here, we've pulled together a library of foreign language content for you to work with, starting with classic literature from all over the world.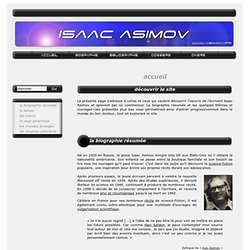 La présente page s'adresse à celles et ceux qui veulent découvrir l'oeuvre de l'écrivain Isaac Asimov et ignorent par où commencer. La biographie résumée et les quelques thèmes et ouvrages-clés présentés plus bas vous permettront ainsi d'entrer progressivement dans le monde du bon docteur, tout en explorant le site. la biographie résumée le temps La science-fiction a longtemps été fascinée par le seul défi qui semblait ne jamais devoir être relevé : pouvoir manipuler le temps pour s'y déplacer à sa guise, telle une route.
isaac asimov - premier pas
New Kindle Fire Review Before you buy: Read our Webmaster's review of the new Kindle Fire. Some of Our Latest Books Welcome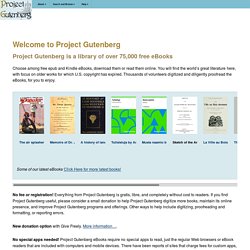 Fleursdumal.org is dedicated to the French poet Charles Baudelaire (1821 - 1867), and in particular to Les Fleurs du mal (Flowers of Evil). The definitive online edition of this masterwork of French literature, Fleursdumal.org contains every poem of each edition of Les Fleurs du mal, together with multiple English translations — most of which are exclusive to this site and are now available in digital form for the first time ever. QuickStart. If you're new to Baudelaire, or if you're not interested in the nuances of the various editions of the Flowers of Evil, you should browse poems using the 1861 Table of Contents. This is the definitive edition of Les Fleurs du mal and contains most everything the casual browser would want to read, except perhaps the "condemned poems" which you can find in Les Épaves (scraps).