Google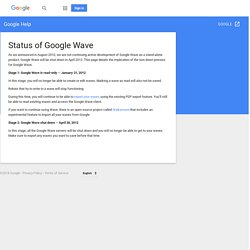 As we announced in August 2010, we are not continuing active development of Google Wave as a stand-alone product. Google Wave will be shut down in April 2012. This page details the implication of the turn down process for Google Wave.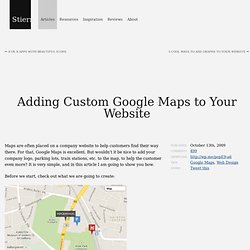 Maps are often placed on a company website to help customers find their way there.
This roundup was gathered through a combination of top notch Google-ing and What the Font?-ing. Midway through my travels across the internet, I stumbled upon a Web 2.0 logo font roundup, which is worth a look as well.