Google
Android.com - Experience Nexus One. Google Wave - Communicate and collaborate in real time. As we announced in August 2010, we are not continuing active development of Google Wave as a stand-alone product.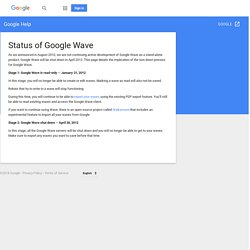 Google Wave will be shut down in April 2012. This page details the implication of the turn down process for Google Wave. Extensions List (Google Wave Extensions List) My google reader. Adding Custom Google Maps to Your Website · Stiern.com. Maps are often placed on a company website to help customers find their way there.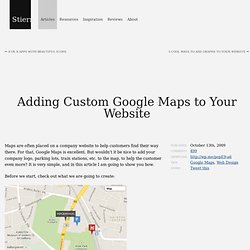 For that, Google Maps is excellent. But wouldn't it be nice to add your company logo, parking lots, train stations, etc. to the map, to help the customer even more? It is very simple, and in this article I am going to show you how. Fonts Used In Logos of Popular Websites | Build Internet! This roundup was gathered through a combination of top notch Google-ing and What the Font?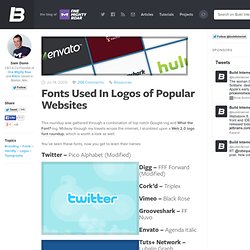 -ing. Midway through my travels across the internet, I stumbled upon a Web 2.0 logo font roundup, which is worth a look as well.