Fascinating
25 Photo-Illustrated Reminders to Help You Find Happiness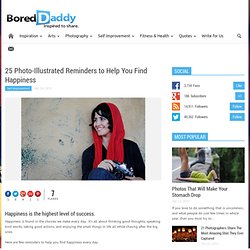 6 Flares Facebook 1 Twitter 0 Google+ 4 StumbleUpon 0 Pin It Share 1 1 6 Flares × Happiness is the highest level of success. Happiness is found in the choices we make every day. It's all about thinking good thoughts, speaking kind words, taking good actions, and enjoying the small things in life all while chasing after the big ones. Here are few reminders to help you find happiness every day: Title photo by: Nazli G.
7 Man-Made Substances that Laugh in the Face of Physics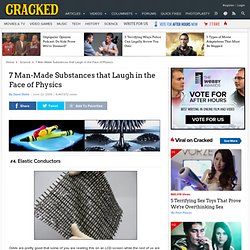 Odds are pretty good that some of you are reading this on an LCD screen while the rest of us are trying to make it out on the 13-inch monochrome monitor that came with our garage sale Commodore 64. But even with the LCD, some laptops still weigh over 10-pounds.
By Jon Clinkenbeard.
The Best Birth Control In The World Is For Men | Techcitement*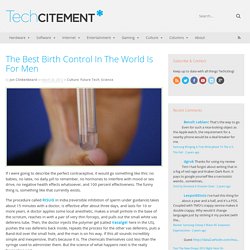 Productivity Future Vision
The 18 Most Suppressed Inventions Ever Photo Gallery - Miracle Cancer Cure - Conspiracies on truTV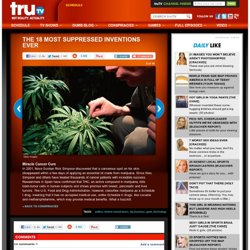 Miracle Cancer Cure
Flying like a bird | part 14/14