Agence & presse photo
Photographie.com, le magazine de la photographie. Unsupported browser detected. Stock Photography, Illustration and Footage – Corbis. Polka Magazine. Photosapiens.
Magnumphotos. Magnum Photos is a photographic cooperative of great diversity and distinction owned by its photographer members.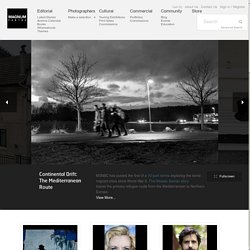 With powerful individual vision, Magnum photographers chronicle the world and interpret its peoples, events, issues and personalities. The Magnum Photos library is a living archive updated daily with new work from across the globe. Agence VU.
---