Personal interests
The Works of Colin Chillag. A graduate of the San Francisco Art Institute, we are enjoying these deconstructed portraits from Colin Chillag.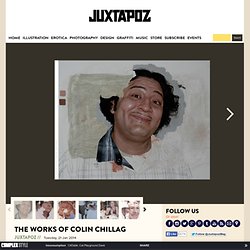 At some points complete, and at times appearing to be in process, Chillag constructs these pieces like passing memories, where certain details remain but others fleeting. We read a description of Chillag's work that states he includes sub-steps in each portrait, and we really like how that encapsulates the work. Vintage Textiles Transformed Into Flora and Fauna by Self-Taught Artist Mr. Finch. The self-taught artist Mr.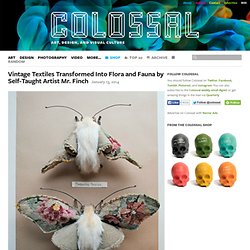 Finch is part hunter, part gatherer and fully genius. Obsessed with the rolling hills and mossy woods near his home in Yorkshire, Finch goes gathering for inspiration. How To Mix Chalkboard Paint in Any Color. We love using chalkboards as backdrops for displays and parties (like this one here!).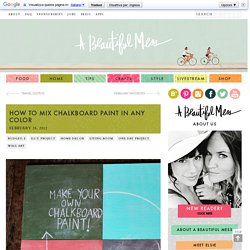 So we were super excited to learn that you can create your own custom colors-and it's really easy! We first learned how from Martha Stewart whose tutorial you can read here. She recommends that you use latex paint, but we tried it out with acrylic paints with much success. Here's how you too can create your own chalkboard paint... 20 Inventive Ways To Upcycle Pallets. Posted 599 days ago by rachel Shipping pallets have become a bit more popular with the quest for sustainable elements and materials in one's home.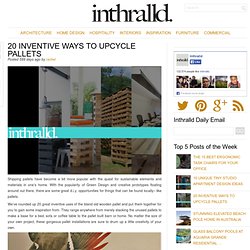 With the popularity of Green Design and creative prototypes floating around out there, there are some great d.i.y. opportunities for things that can be found locally– like pallets. 35 Amazing Uses For Old Pallets. English Table of Contents. PILGRIM I bow to the lark and its tiny lifted silhouette fluttering before infinity.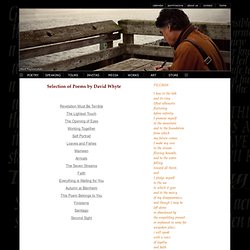 I promise myself to the mountain and to the foundation from which my future comes. Defacing | Pablo Gonzalez-Trejo. Magda Kopytiuk is doing some art defacing paintings, see more here. 1Share 3Share.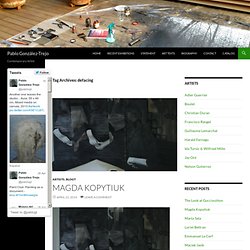 Album Covers - ntjms. I Do Not Love You Except Because I Love You - Poem by Pablo Neruda. I do not love you except because I love you;I go from loving to not loving you,From waiting to not waiting for youMy heart moves from cold to fire.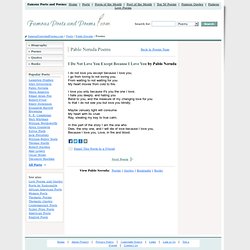 I love you only because it's you the one I love;I hate you deeply, and hating youBend to you, and the measure of my changing love for youIs that I do not see you but love you blindly. Maybe January light will consumeMy heart with its cruelRay, stealing my key to true calm. In this part of the story I am the one whoDies, the only one, and I will die of love because I love you,Because I love you, Love, in fire and blood. The beautiful evolution of maps. This article originally appeared on Imprint.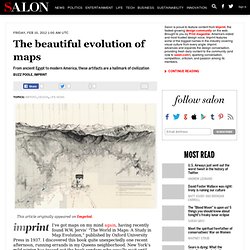 I've got maps on my mind again, having recently found W.W. Jervis' "The World in Maps: A Study in Map Evolution," published by Oxford University Press in 1937. I discovered this book quite unexpectedly one recent afternoon, running errands in my Queens neighborhood. How to make a yurt in 3 days? Facebook. Home - CPIT. After3 Art Hagley. NZ. This is the entrance to the stretch of beach running up the west coast of the Northland known as 90 Mile Beach (actually about 55 miles).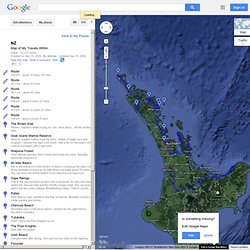 You can drive the entire stretch if you dare but you have to b... this is the entrance to the stretch of beach running up the west coast of the Northland known as 90 Mile Beach (actually about 55 miles).
---