设计参考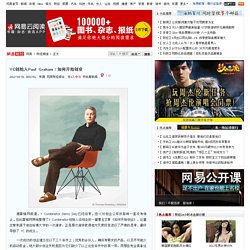 据雷锋网报道,Y Combinator Demo Day已经结束,但YC对创业公司的影响一直没有停止。在此雷锋网特地整理了Y Combinatior创始人谈创业的一篇著名文章《如何开始创业》,这篇文章来源于他在哈佛大学的一次演讲,正是那次演讲使得他对天使投资进行了严肃的思考,最终导致了 YC 的成立。 一次成功的创业建立在以下三个条件上:优秀的合伙人,确实有需求的产品,以及尽可能少的启动资金。绝大部分创业失败是因为它们缺少了以上这些条件中的某一项,而那些完全具备这三点的创业往往会取得成功。 让人欣慰的是,当你认真考虑它们的时候,这三点条件都是可行的,虽然可能有一点困难。鉴于成功的创业应该会让创始人富有,我们可以得出结论:富有的生活是可以实现的,只是有一点困难。
YC创始人Paul Graham:如何开始创业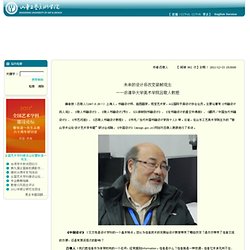 工艺美术学院 SHANDONG UNIVERSITY OF ART & DESIGN 设计大学
未来的设计将改变装帧观念——访清华大学美术学院吕敬人教授 编者按:吕敬人(1947.8.26—) 上海人,书籍设计师、插图画家,视觉艺术家,AGI国际平面设计协会会员。主要论著有《书籍设计四人说》、《敬人书籍设计》、《敬人书籍设计2号》、《从装帧到书籍设计》、《在书籍设计的星空中漫游》、《翻开/中国当代书籍设计》、《书艺问道》、《吕敬人书籍设计教程》、《书戏/当代中国书籍设计家四十人》等。
流程图符号
现代化:世界观与认识论
infographic education
Infographic: Education in Video Game | Kyle Cai
The Do's And Don'ts Of Infographic Design
数据视觉化的美丽之处_数据视觉化的美丽之处
10 Ways To Become A Better Online Learner 6.97K Views 0 Likes There are some quick and easy ways to become a better online learner. Whether you're taking a class or just researching, here are the DOs and DON'Ts.
Why It Pays To Earn A Higher Degree [INFOGRAPHIC]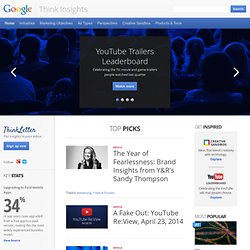 Volkswagen SmileDrive People are spending more and more time in their cars. At the same time, consumers, particularly millennials, are looking for ways to share their experiences and create meaning around everyday occurrences, like their morning commute. Volkswagen's new SmileDrive app gives people an engaging new way to keep track of their drives. Consumers can use the app to record distance traveled, time, and weather and pass that info to friends and family. SmileDrive even unlocks virtual stickers for going on extra-long rides, passing the same car as your own, or driving during a holiday weekend.
5 Stages of Travel Interactive Infographic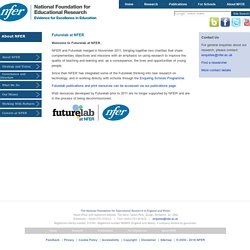 Ready-made thinking guides Map your ideas Blank template Futurelab A blank thinking guide where you can create your own from scratch