BOOKS
0-0 - -domain / Kindle eBooks
DailyCheapReads.com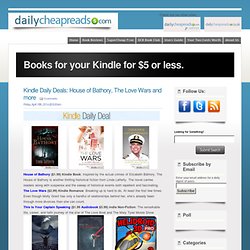 Books for your Kindle for $5 or less. House of Bathory ($1.99) Kindle Book: Inspired by the actual crimes of Elizabeth Báthory, The House of Bathory is another thrilling historical fiction from Linda Lafferty. The novel carries readers along with suspense and the sweep of historical events both repellent and fascinating.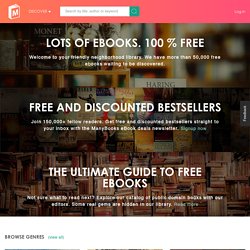 the best ebooks at the best price: free! Browse through the most popular titles, recommendations, or recent reviews from our visitors. Perhaps you'll find something interesting in the special collections. There are more than 29,000 eBooks available for Kindle, Nook, iPad and most other eReaders, and they're all free! If you still can't decide what to read you might want to browse through some covers to see what strikes your fancy.
Sign In Read anywhere. With Feedbooks, enjoy your books on any device : smartphones, tablets or dedicated readers.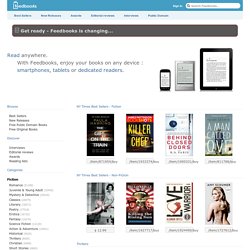 Booksprung
I've been testing out Next Issue's all-you-can-read magazine app for a few weeks now, to see whether it's worth your time and money. So is it? My short answer: mayyybe, if (a) you absolutely love many of the titles they offer and (b) you want to continue experiencing them with as much fidelity to the print version as you can manage on a tablet — no matter the trade-offs. And there are some real trade-offs.
Daedalus Books Online - New & Remainder Books, Overstock DVDs & CDs at a Discount Price
:: Munseys : Over 20,000 rare and hard to find titles in 10 formats!
No Fear Shakespeare puts Shakespeare's language side-by-side with a facing-page translation into modern English—the kind of English people actually speak today. Table of Contents Characters Act 1 Act 1, Scene 1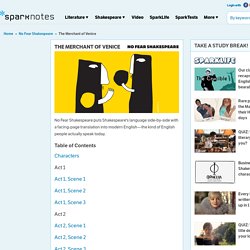 No Fear Shakespeare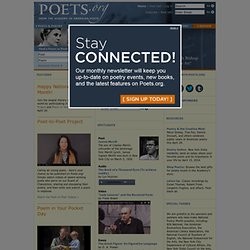 Happy National Poetry Month! Join the largest literary celebration in the world by participating in the Poet-to-Poet Project and Poem in Your Pocket Day on April 24. Poet-to-Poet Project Calling all young poets… here's your chance to be published on Poets.org!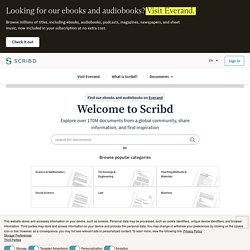 What do I get with my subscription? Your subscription enables you to read thousands of professionally published, popular books in a wide variety of genres on Scribd.com and on supported mobile devices. In addition, you will have full access to millions of user-contributed written works that have been published on Scribd like short stories and essays. How many books can I read each month? Read as much as you want, whenever you want.
read the best free ebooks on any device! Browse our selection of high quality free books, available in both EPUB3 and Kindle ebook format. All our books are provided without DRM protection and can be read on any device, including Amazon Kindle, iBooks (iPad, iPhone, OSX), Android (Bluefire), Kobo, Windows Phone, Nokia Lumia (Freda App), Sony, Nook and many other digital devices and smartphones. Featured eBooks Random Book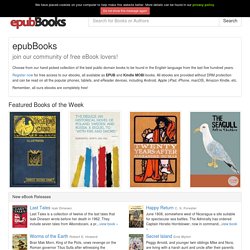 Weightless Books
east of the web
SF & Fantasy « Del Rey and Spectra - Science Fiction and Fantasy Books, Graphic Novels, and More
Time is running out for undercover coppers Tony Costain and Kevin Sefton in Paul Cornell's new novel . For years they've been working on exposing Rob Toshack for the kingpin of crime he undoubtedly is, but now that they've infiltrated the upper echelons of his organisation, the powers that be declare an imminent deadline: come hell or high water, they're to take him at midnight tonight. But to date, their target's been smart. The Met, for all their efforts, still don't have anything solid to hold him on.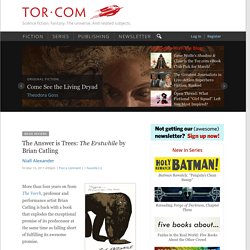 Bookreporter.com's Valentine's Day Contest and Feature Valentine's Day is only a few heartbeats away. We can't think of a better way to celebrate this special day than to cuddle up with your loved one...and a good book, of course!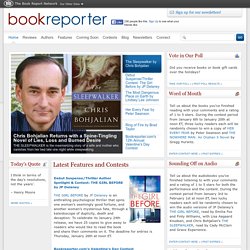 Bookwire
For Publishers All All Subject Title Author Publisher Series Title
Fifty-Two Stories » 25. The Truth Is a Cave in the Black Mountai
You ask me if I can forgive myself? I can forgive myself for many things. For where I left him. For what I did. But I will not forgive myself for the year that I hated my daughter, when I believed her to have run away, perhaps to the city. During that year I forbade her name to be mentioned, and if her name entered my prayers when I prayed, it was to ask that she would one day learn the meaning of what she had done, of the dishonour that she had brought to my family, of the red that ringed her mother's eyes.