Technology News
German startup develops tinted windows that generate electricity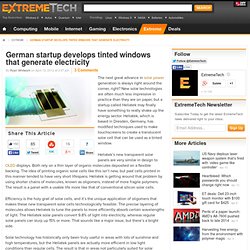 The next great advance in solar power generation is always right around the corner, right?
Google Self-Driving Car Takes Blind Man To Taco Bell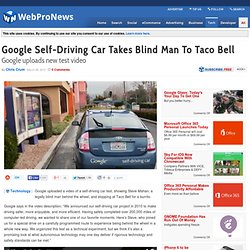 Google uploaded a video of a self-driving car test, showing Steve Mahan, a legally blind man behind the wheel, and stopping at Taco Bell for a burrito. Google says in the video description, "We announced our self-driving car project in 2010 to make driving safer, more enjoyable, and more efficient.
Here's a list of 9 ways you can modify your body to be even more useful, from bionic implants to portable power generators.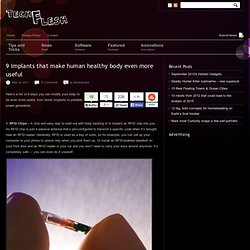 Sphero Drives a Car on Vimeo
Interactive floors, walls, windows and surfaces- EyeClick
Facebook Twitter Google+ Save E-mail Share Print
Microsoft Ponders Future of Kinect, Tech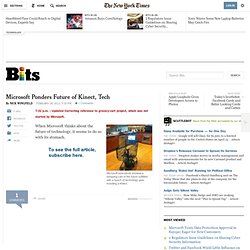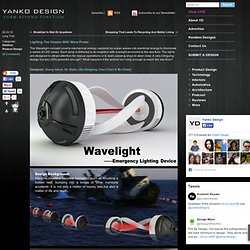 Wavelight - Rescue Lights by Zhang Yakun, He Siqian, Zhu Ningning, Chen Chen & Mu Zhiwei
Lighting The Oceans With Wave Power The Wavelight concept coverts mechanical energy captured by ocean waves into electrical energy to illuminate a series of LED lamps. Each lamp is tethered to its neighbor with a weight anchored to the sea floor.
The next sequence is even cheaper Packed Chip The Ion Proton I can sequence much of a human genome for just $1,000.
The $1,000 Genome, and the New Problem of Having Too Much Information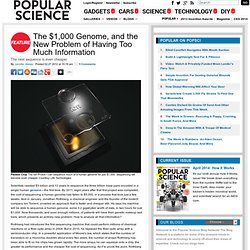 Wireless is everywhere and routers are the force that makes it happen, so why not supercharge yours to take proper advantage of it?