Canon
Dr. EFLenses PRO
We are releasing Dr. EFLenses PRO 1.0.1 today, finally! There are four major differences between the PRO and free version, which are: 1) Including discontinued lenses, 2) Comparison of multiple lenses, 3) Owned and wish list, 4) No advertisement of any kind. Since this Dr. EFLenses PRO is a paid app, we treat every customer's suggestion and bug report seriously.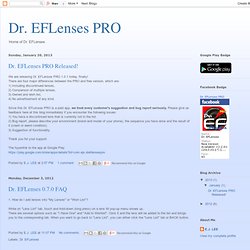 Canon-Live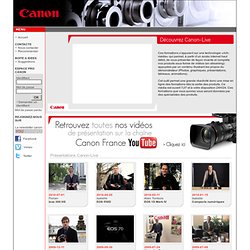 Ces formations s'appuient sur une technologie «rich-média» qui permet, à partir d'un accès internet haut débit, de vous présenter de façon vivante et complète nos produits sous forme de vidéos (en streaming) appuyées par un contenu illustrant les propos du démonstrateur (Photos, graphiques, présentations, tableaux, animations). Cet outil permet une grande réactivité donc une mise en ligne des formations dès la sortie des produits. Ce média est ouvert 7J/7 et à votre disposition 24H/24. Ces formations que vous suivrez vous seront données par des spécialistes des produits.
red-L
Base de données des objectifs compatibles Canon EF / EF-S - Canon EOS Photo Blog
Canon EOS Technoclopedia - A Canon EOS System Overview: Camera Bodies, Lenses, Flashes, Accessories ...
EOS Documentation Project- EDP Home
objectifs Canon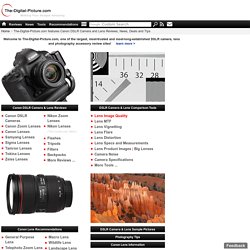 Established nearly 10 years ago, this site is now providing clear, solid, independent photography and gear advice to over 9 million people annually. You are here because you want great pictures – We are here to make your images amazing! We can show you the gear you need to capture them and provide advice in the use of that gear. Bookmark this page now!
Samyang Teases Some New Lenses Samyang is once again teasing a lens announcement via their Facebook page. "Samyang Optics invites you to join the journey to the next level of creativity on April 28th 2014. We hope you to enjoy our proud new products"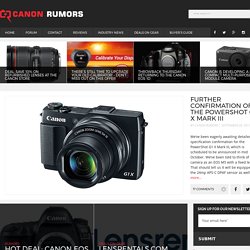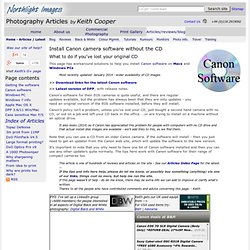 install Canon camera software without CD
Obtaining the Canon Camera Software Please don't call us for disks - We can't directly supply software! Updates/disk images for your camera can be downloaded from Canon sites.
CanonLenses - Android Market
DSLR Controller was the first and remains the best app to fully control your Canon EOS DSLR from your Android device with a USB cable. No computer or laptop required, no root required, only a compatible mobile device, a compatible camera, and the right USB cable. Compatible camera's and WFT boxes can also be controlled using Wi-Fi (in either Smartphone/Tablet mode or EOS Utility/PC mode). *** DSLR Controller is NOT compatible with all devices! For a free app you can use to test compatibility, see the "Remote Release" app ( http://market.android.com/details?id=eu.chainfire.remoterelease ) ***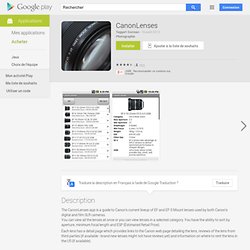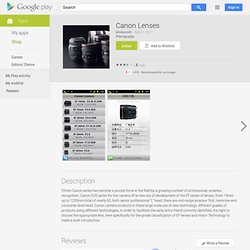 This is the complete guide to all DSLR and mirrorless cameras and lenses that works with Canon, Nikon, Sony, Micro Four Thirds (Panasonic and Olympus), Fujifilm X mounts, including lenses from third parties such as Sigma, Tamron, Carl Zeiss, Tokina, Samyang, Leica. +++ Technical specifications of hundreds of lenses and cameras+++ Thousands of technical reviews from reputed sites such as dpreview, the-digital-picture, photozone.de, ...+++ High Quality Sample Images taken by cameras and lenses (from Flickr and 500px), zoom feature supported+++ Most updated price from Amazon.com TranslationsLike to have digireview in your own language? Please help with the translation at http://www.getlocalization.com/digireview/
Canon Lenses - Android Market
Camera Museum | Camera Hall - EF Mount
Canon-Reviews.com | Your guide to Canon camera and lens reviews