Recipes
Chocolate Cupcakes Recipe. Easy Scalloped Potatoes Recipe. Golden Sweet Cornbread Recipe. Chewy Chocolate Chip Oatmeal Cookies Recipe. Best Brownies Recipe. Homemade Soft Pretzels Recipe : Alton Brown. Directions Combine the water, sugar and kosher salt in the bowl of a stand mixer and sprinkle the yeast on top.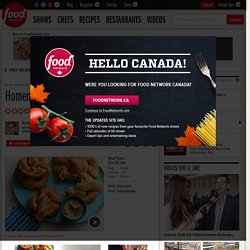 Allow to sit for 5 minutes or until the mixture begins to foam. Add the flour and butter and, using the dough hook attachment, mix on low speed until well combined. Good Old Fashioned Pancakes Recipe. Icing Recipe - Icing for Cookies or Cake. The Best Rolled Sugar Cookies Recipe.
Easy Peach Cobbler Recipe. Chocolate Chip Quick Bread. In Diana's Recipe Book Reviews Reviewer: yumm yummRating: Review:Yumm Reviewer: Rosemarie Rating: Review:Maybe I did something wrong, but the bread that came out was very bland.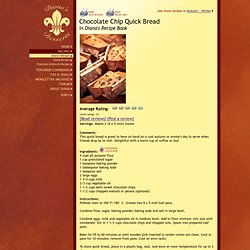 Creamy Au Gratin Potatoes Recipe.
---