Recipes
Chocolate Cupcakes Recipe
Easy Scalloped Potatoes Recipe
Golden Sweet Cornbread Recipe
Directions Combine the water, sugar and kosher salt in the bowl of a stand mixer and sprinkle the yeast on top. Allow to sit for 5 minutes or until the mixture begins to foam. Add the flour and butter and, using the dough hook attachment, mix on low speed until well combined.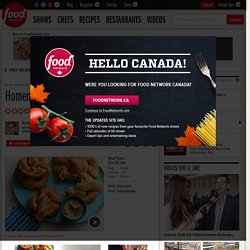 Homemade Soft Pretzels Recipe : Alton Brown
Icing Recipe - Icing for Cookies or Cake
Easy Peach Cobbler Recipe
Chocolate Chip Quick Bread | DianasDesserts.com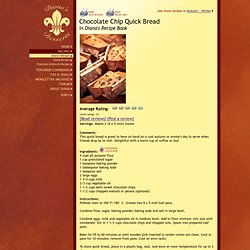 in Diana's Recipe Book Reviews Reviewer: yumm yummRating: Review:Yumm Reviewer: Rosemarie Rating: Review:Maybe I did something wrong, but the bread that came out was very bland.
Creamy Au Gratin Potatoes Recipe
Recipe by CathyM "This is my husband's favorite dish, and he considers it a special occasion every time I make it. The creamy cheese sauce and the tender potatoes in this classic French dish combine to make a deliciously addictive experience. It's a great side dish with a roast pork loin or beef tenderloin.