Career
Teach English Abroad in Taiwan: Paid TEFL Teaching Overseas | Greenheart Travel
Teaching English in Taiwan is a great opportunity for licensed teachers to experience life abroad while you: • Pay off your student loans • Save for a down-payment on a house • Earn enough for your dream trip around the world • Gain international experience to enhance your resume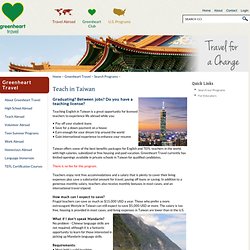 What jobs are available with a Sociology degree?
A background in sociology benefits relationships in all parts of our lives including family and community relationships.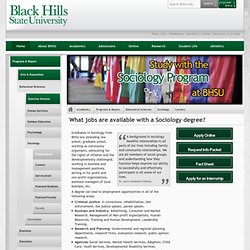 Teach English Overseas in Asia | Aclipse
Teach English in Taiwan - English Teaching Jobs in Taiwan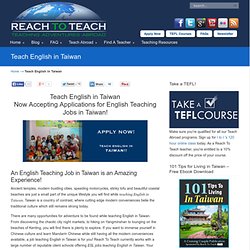 An English Teaching Job in Taiwan is an Amazing Experience! Ancient temples, modern bustling cities, speeding motorcycles, stinky tofu and beautiful coastal beaches are just a small part of the unique lifestyle you will find while teaching English in Taiwan.
Chinese in Taiwan - Teaching English in Taiwan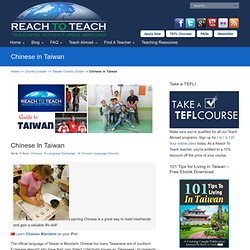 Learning Chinese is a great way to meet newfriends and gain a valuable life skill!