Career
Teach English Abroad in Taiwan: Paid TEFL Teaching Overseas | Greenheart Travel. Teaching English in Taiwan is a great opportunity for licensed teachers to experience life abroad while you: • Pay off your student loans • Save for a down-payment on a house • Earn enough for your dream trip around the world • Gain international experience to enhance your resume Taiwan offers some of the best benefits packages for English and TEFL teachers in the world, with high salaries, subsidized or free housing and paid vacation.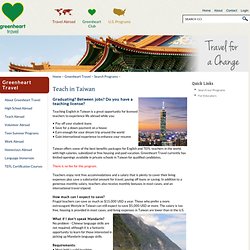 Greenheart Travel currently has limited openings available in private schools in Taiwan for qualified candidates. There is no fee for this program. Teachers enjoy rent free accommodations and a salary that is plenty to cover their living expenses plus save a substantial amount for travel, paying off loans or saving. What jobs are available with a Sociology degree? A background in sociology benefits relationships in all parts of our lives including family and community relationships.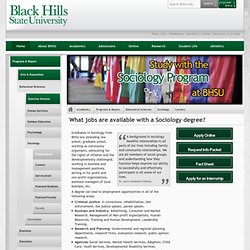 We are all members of social groups, and understanding how they function helps improve our ability to successfully and effectively participate in all areas of our lives. Dr. Laura Colmenero-Chilberg Graduates in Sociology from BHSU are attending law school, graduate school, working as community organizers, advocating for the rights of children and the developmentally challenged, working in business and management positions, serving in for profit and non-profit organizations, assistant managers of local business, etc. Teach English Overseas in Asia | Aclipse. Teach English in Taiwan - English Teaching Jobs in Taiwan. An English Teaching Job in Taiwan is an Amazing Experience!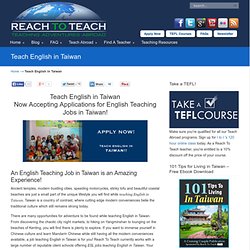 Ancient temples, modern bustling cities, speeding motorcycles, stinky tofu and beautiful coastal beaches are just a small part of the unique lifestyle you will find while teaching English in Taiwan. Taiwan is a country of contrast, where cutting edge modern conveniences belie the traditional culture which still remains strong today. There are many opportunities for adventure to be found while teaching English in Taiwan. From discovering the chaotic city night markets, to hiking on Yangminshan to lounging on the beaches of Kenting, you will find there is plenty to explore.
If you want to immerse yourself in Chinese culture and learn Mandarin Chinese while still having all the modern conveniences available, a job teaching English in Taiwan is for you! Chinese in Taiwan - Teaching English in Taiwan. Learning Chinese is a great way to meet newfriends and gain a valuable life skill!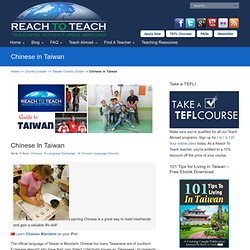 Learn Chinese Mandarin on your iPod The official language of Taiwan is Mandarin Chinese but many Taiwanese are of southern Fujianese descent who have their own dialect collectively known as 'Taiwanese.' Increasingly though only the older generation will speak Taiwanese while the younger generation prefer to speak Chinese. Home.
---