Blogs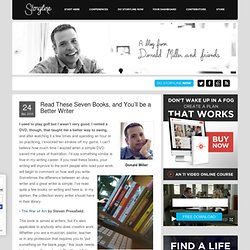 Donald Miller I used to play golf but I wasn't very good. I rented a DVD, though, that taught me a better way to swing, and after watching it a few times and spending an hour or so practicing, I knocked ten strokes off my game.
What is it about Brazillian design that makes it so hot?! It's bold and brash, brave and beautiful. It's never precious but always fun. This is the portfolio of São Paulo architect Vitor Penha. The texture, the mix of modern and midcentury, wood and brick cheek and jowl with plastic and metal. It looks found and thrown together but it is very clever design.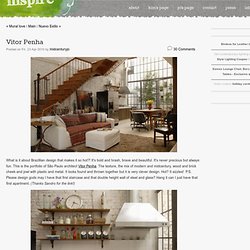 We are all accustomed to the idea of software "Preferences" – that part of the program where you can personalize how a particular application looks, feels, and works. Nearly every application that matters to me on my computer – Word, Keynote, Garage Band, etc. – have preferences and settings. On a Macintosh computer, for example, "System Preferences" is the control box of your most important interactions with the machine. I use the System Preferences box at least five times a week, if not more. And of course, on the Internet, there's a yard sale's worth of preferences: I've got settings for Twitter, Facebook, WordPress, Evernote, and of course Google – where I probably have a dozen different settings, given I have multiple identities there, and I use Google for mail, calendar, docs, YouTube, and the like.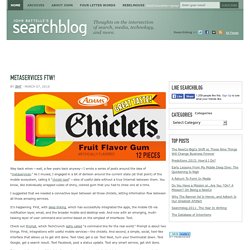 Rubén Calvo - Emprendedores - Negocios en Internet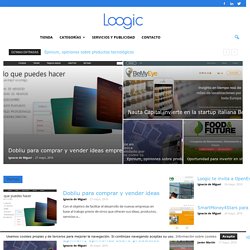 Por Javier Martín el 17 abril 2014 G+ SoLoMo = Social + Local + Movil Muchas startups lo han intentado, ninguna ha logrado aún el éxito buscado. De unas cuantas hemos hablado por aquí, Tooio, Lookad, Zeerca, Lowffer, Klikin, Boletus, … la mayoría de ellas han tenido que abandonar ante la pasividad del usuario por sacar el móvil para buscar ofertas a pie de calle o decidir dónde ir a cenar o tomar una copa.