Blogs
Read These Seven Books, and You'll be a Better Writer. Donald Miller I used to play golf but I wasn't very good.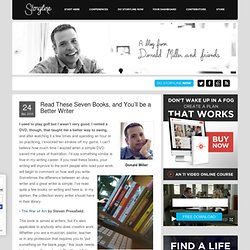 I rented a DVD, though, that taught me a better way to swing, and after watching it a few times and spending an hour or so practicing, I knocked ten strokes off my game. Vitor Penha. What is it about Brazillian design that makes it so hot?!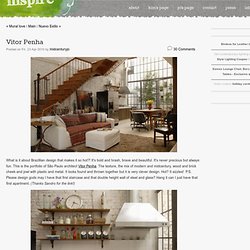 It's bold and brash, brave and beautiful. It's never precious but always fun. This is the portfolio of São Paulo architect Vitor Penha. The texture, the mix of modern and midcentury, wood and brick cheek and jowl with plastic and metal. It looks found and thrown together but it is very clever design. John Battelle's Search Blog. Best of the Web: Our Favorite Blogs and Web Sites. Rubén Calvo - Emprendedores - Negocios en Internet. Loogic.com - Negocios en Internet. TechCrunch. Empresas, Pymes, Autónomos, Empresarios - EMPRENDEDORES.es.
---