Healthy Living
50 Easy Ways to Lose Weight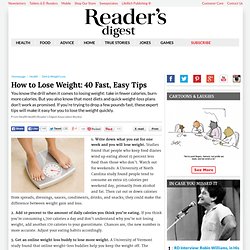 You know the drill when it comes to losing weight -- take in fewer calories, burn more calories. But you also know that most diets and quick weight-loss plans have about as much substance as a politician's campaign pledges. Here are more than 50 easy ways for you to finally lose the weight.
By When things get out of control and you momentarily lose your emotional balance, there are any number of little things you can do to regain it. Here are ten tools to help get you started.
10 Instant Emotional Fitness Tools - StumbleUpon
Medicinal Herbs Guide - Natural Herbs Guide - Healing Herbs Guide - StumbleUpon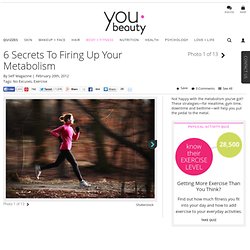 Speed Up Your Metabolism - YouBeauty.com - StumbleUpon
Not happy with the metabolism you've got?
Swole.Me - The automatic diet generator - StumbleUpon
Top 10 Fitness Myths You're Falling For - StumbleUpon
8 hair care treatments you can make yourself | MNN - Mother Nature Network - StumbleUpon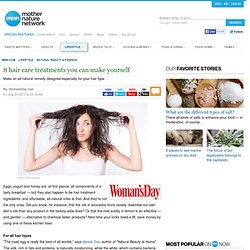 Eggs, yogurt and honey are, at first glance, all components of a tasty breakfast — but they also happen to be hair treatment ingredients, and affordable, all-natural ones at that.
Discover Alternative Medicine | Alternative Health | Alternative Healing
It must be snacking season because I've had a lot of emails lately asking for some healthy vegan snack ideas and I thought it was a great idea for a post.
22 Ways To Get Your Vegan Snack Attack On — Oh She Glows - StumbleUpon