Marketing
Force Factor: Sports Supplements | Free Trial
For a limited time, try Force Factor now and get our workout journal and performance cookbook for only $1.29 each. That's more than 90% off! The workout journal gives you premium access to nutrition tips, the Force Factor supplementation guide, pro athlete workout routines, and workout logs to track your progress in the gym, and the cookbook contains 104 fuss-free recipes in 10 different categories with easy-to-follow directions.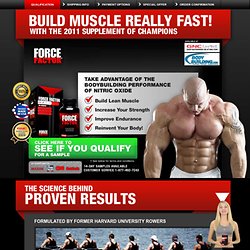 Voices Heard Media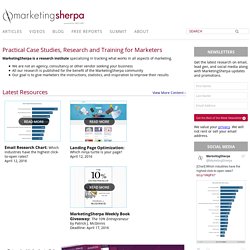 MarketingSherpa is a research institute specializing in tracking what works in all aspects of marketing. Thank you for signing up for MarketingSherpa content. Improve your marketing -- and save money on every purchaseSign up today for a MarketingSherpa Membership. Benefits include: Get every Special Report for FREE (usually $97 each) Get every 30-Minute Marketer for FREE (usually $47 each) Save 20% on every purchase Ask the Librarian for help in locating marketing research Enjoy other member-only perks Get more info and sign up for a MarketingSherpa Membership here. MarketingSherpa Community
About MECLABS | MECLABS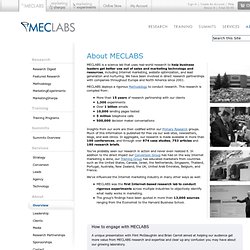 MECLABS is a science lab that uses real-world research to help business leaders get better use out of sales and marketing technology and resources, including Internet marketing, website optimization, and lead generation and nurturing. We have been involved in direct research partnerships with companies throughout Europe and North America since 2001. MECLABS deploys a rigorous Methodology to conduct research.
TellApart