Just random
Bomber At War - GameNode Free Online Games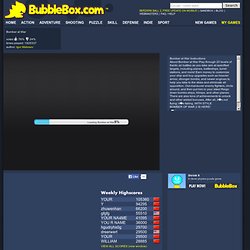 Bomber at War
Bomber at War votes: times played: 1925337author: Igor Matveev Loading Bomber at War5% Bomber at War Instructions About Bomber at War
Free Obliterate Everything
Mega Miner | Arcade Games
Security 2 - Get past the Security cameras, guards and traps to escape! | MazeFrenzy.com
Science & Nature - Human Body and Mind - Sheep Dash!
Impact: Earth!
www.brl.ntt.co.jp/people/hara/fly.swf
Golden Trails: The New Western Rush™ - Free Hidden Object Game Downloads from Shockwave
Action RPG | Stick Ranger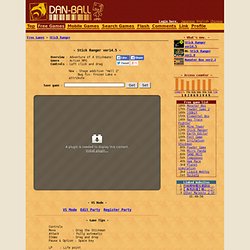 New : Stage addition "!!!". Save game : User registration is required. ControlsMove : Drag the StickmanAttack : Fully automaticItems : Drag and dropPause & Option : Space key LP : Life pointSTR : StrengthDEX : DexterityMAG : Magic AT : Min. attack - Max. attackAGI : Min. attack speed - Max. attack speedRANGE : Attack range AURA : Aura of Attack (AT), Aura of Defense (DF) Apply to yourself and your Stickmans aroundBULLET : Number of additional attacksRING : Number of continuous attacks
Civilizations Wars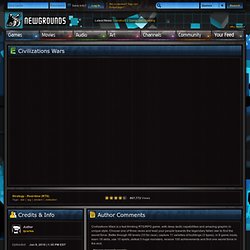 Civilizations Wars is a fast thinking RTS/RPG game, with deep tactic capabilities and amazing graphic in unique style. Choose one of three races and lead your people towards the legendary fallen star to find the secret force. Battle through 99 levels (33 for race), capture 11 varieties of buildings (3 types), in 8 game mods, learn 18 skills, use 10 spells, defeat 3 huge monsters, receive 100 achievements and find one secret force in the end.
Roads of Rome - Time Management Game from Shockwave
www.coldtomatoes.com/games/juggler/pongleur5.swf
Save the Bunny
Let's Get Bakin' - Cooking Games from Shockwave
Let's Get Grillin' - Free Online Cooking Game from Shockwave
cache.armorgames.com/files/games/sieger-6833.swf
Cubeoban
... 404 Error: Now what??? ...
Hello Worlds!
Effing Worms
www.trevorvanmeter.com/flyguy/flyGuy.swf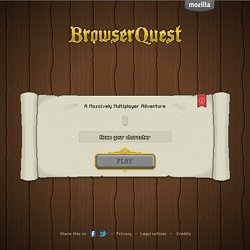 or reset your character All your items and achievements will be lost. Are you sure you wish to continue?
BrowserQuest
Radical Fishing
fun.drno.de/flash/antcity.swf