Tech.teach.web
The Ed Techie
<Image http://www.flickr.com/photos/76657755@N04/7408506410/ >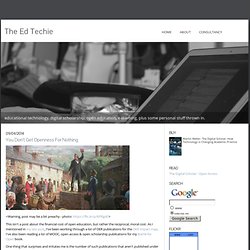 Educational Technology, web 2.0, VLEs, open content, e-learning, plus some personal stuff thrown in. by wholebrain Jan 17
collaborate to graduate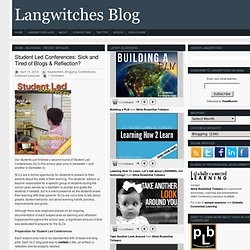 Hyperlinks make the World Wide Web what it is. If links did not exist, EVERY web page would be a stand alone.
Blog » Blogging
Teaching Writing Using Blogs, Wikis... / Using Blogs in the Clas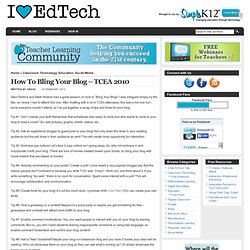 How To Bling Your Blog – TCEA 2010
Staci Perkins and Mark Weems had a great session on how to "Bling Your Blog!"
I've been thinking a lot this week about the kinds of tools I use to put information 'out there' and looking at a few new ones that I'm trying to build in to my 'broadcast network', so I thought I would share a few of these and see what other educators out there think and use.
Creating your broadcast network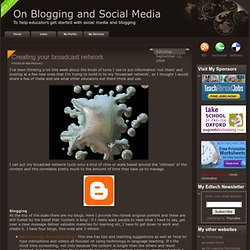 Guest Post collaboratively written with Jennifer Scottson .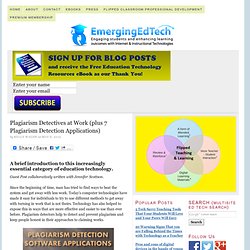 Plagiarism Detectives at Work (plus 5 Top Plagiarism Detection Applications)
The 30 Goals Challenge: Join the Movement