Tech.teach.web
The Ed Techie
For the past few years (2009, 2010, 2011, 2012), I end them with a post reviewing my running over the previous 12 months, and make some tenuous connection to education.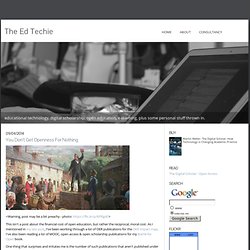 Educational Technology, web 2.0, VLEs, open content, e-learning, plus some personal stuff thrown in. by wholebrain Jan 17
collaborate to graduate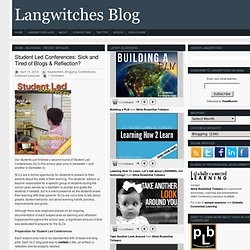 Part of my work, at my school, is to create a framework for our Middle School that will take (already) blogging students from Elementary School and prepare a smooth transition for them, as they move on to High School. I am looking BEYOND the one classroom or one specific teacher blogging with their students.
Blog » Blogging
Teaching Writing Using Blogs, Wikis... / Using Blogs in the Clas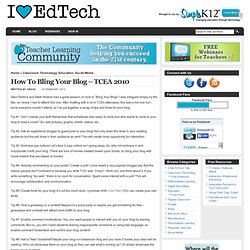 How To Bling Your Blog – TCEA 2010
Staci Perkins and Mark Weems had a great session on how to "Bling Your Blog!"
I've been thinking a lot this week about the kinds of tools I use to put information 'out there' and looking at a few new ones that I'm trying to build in to my 'broadcast network', so I thought I would share a few of these and see what other educators out there think and use.
Creating your broadcast network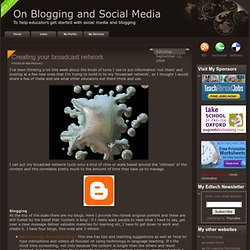 Guest Post collaboratively written with Jennifer Scottson.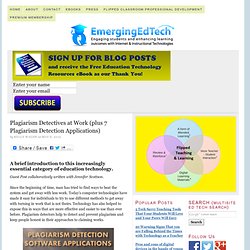 Plagiarism Detectives at Work (plus 5 Top Plagiarism Detection Applications)
The 30 Goals Challenge: Join the Movement