Useful
** Dragonwater Tea is closing June 30th, 2011. To all our customers, thank you for your loyalty and your patronage over the last 8 years. **
Dragonwater Tea - A Family-Owned Tea Company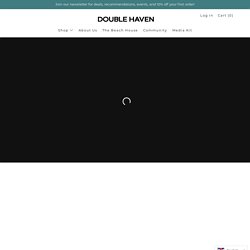 Unscramble.net
Latest News Headlines | Free UK & World News | Orange UK
Stretching and Flexibility - How to Stretch
Robert Lang folds way-new origami
TreeMaker
Background In 1989, I wrote an article for the magazine Engineering & Science about the state of technical folding, which, even then, seemed to be progressing by leaps and bounds due to an infusion of scientific and mathematical principles. In recounting some of the connections between origami, math, and technology, I wrote: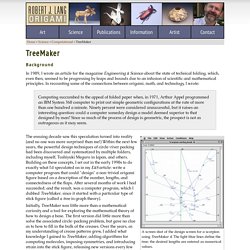 Share Book Recommendations With Your Friends, Join Book Clubs, Answer Trivia
If that sounds a little "all over the place" when it comes to types of books you can make at Blurb, it is. By design. Because if you can think it, dream it, draw it, write it, or photograph it, we can help you turn whatever "it" is into a beautiful print and ebook. We'll never tell you what kind of book to make. Our job is to help you bring whatever book you choose to make into the world and then help you tell the world all about it.
Make your own photo book with Blurb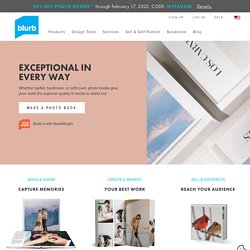 SerendipiTea
Bert P. Krages Attorney at Law Photographer's Rights Page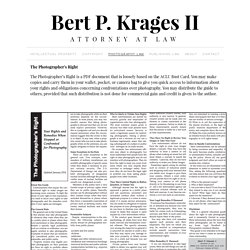 Bert P. Krages II Attorney at Law | For more information, visit www.krages.com A Downloadable Flyer Explaining Your Rights When Stopped or Confronted for Photography The Photographer's Right is a downloadable guide that is loosely based on the Bust Card and the Know Your Rights pamphlet that used to be available on the ACLU website.
Mozilla Firefox
Your email has been sent. Thank you. Operating System X11 Ubuntu Copy
Support Details | Tech Support Management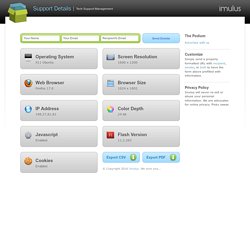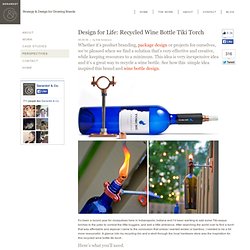 08.09.09 | by Erik Anderson Whether it's product branding, package design or projects for ourselves, we're pleased when we find a solution that's very effective and creative, while keeping resources to a minimum. This idea is very inexpensive idea and it's a great way to recycle a wine bottle. See how this simple idea inspired this brand and wine bottle design. It's been a record year for mosquitoes here in Indianapolis, Indiana and I'd been wanting to add some Tiki-esque torches to the patio to combat the little buggers, and add a little ambiance.
Indianapolis Design Firm | Design for Life - Recycled Wine Bottle Torch | Effective and Highly Creative Design Using Minimal Resources