Japanese/Chinese/Korean
How to learn Korean. » Viso114. Kanji+ | learn kanji with vocabulary. 10 Great Japanese Cheat Sheets | Learn Japanese Pod. Welcome to the Japanese cheat sheet page which includes our own cheat sheets and links to other free resources for learning Japanese.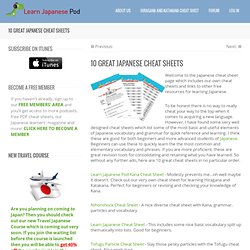 To be honest there is no way to really cheat your way to the top when it comes to acquiring a new language. However, I have found some very well designed cheat sheets which list some of the most basic and useful elements of Japanese vocabulary and grammar for quick reference and learning. 50 Popular Japanese Kanji. Popular Kanji for Tattoos - Part 1 Kanji might be hard to learn, but it is also a fun part of the Japanese language.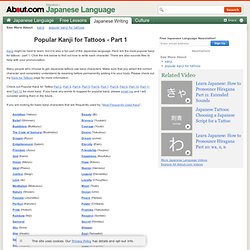 Here are the most popular kanji for tattoos - part 1. Click the link below to find out how to write each character. Learn Japanese Online for Free - its fun with easy flash quizes!
---