Interesting projects
So I've got a project coming up (that may have something to do with this tweet ) that will require a few LED matrix displays. I found a suitable candidate online and ordered one to play around with.
The Laser Doodler | ch00ftech Industries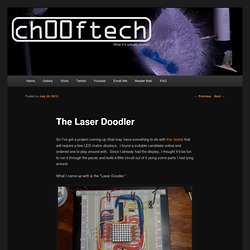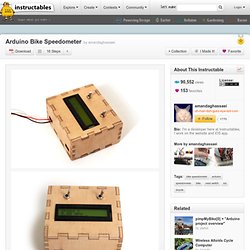 Arduino Bike Speedometer
The schematic for this project is shown above.
// // Processing code for a two axis Face-Following interacting with arduino firmata // to control servos connected to analog 9 and analog 10 pins // project "facefollow" by Marco Guardigli, email: mgua@tomware.it twitter: @mgua // // ATTENTION!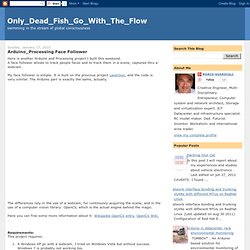 Only_Dead_Fish_Go_With_The_Flow: Arduino_Processing Face Follower
I would like to share with you my Intervallino project with all the steps and details it involved.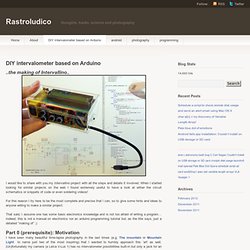 DIY intervalometer based on Arduino « Rastroludico
The door is based around a design by Clint Fisher which I discovered on YouTube. This is a brilliant design as it actually locks in your precious darlings regardless how scrupulous the local fox or other vermin are in trying to prise open the door.
Arduino Chicken Coop Controller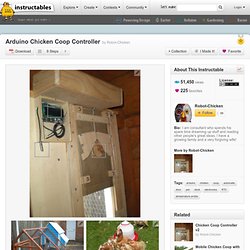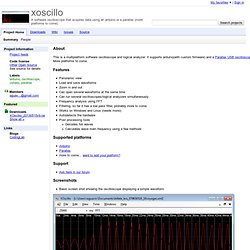 About This is a multiplatform software oscilloscope and logical analyzer.
Arduino Christmas Light Controller
You've probably seen all those videos where people make there christmas lights dance to music, you think to your self wow that looks realy cool.... i could never do that.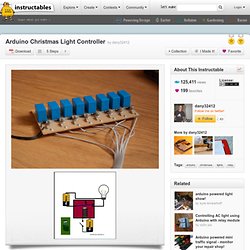 5 projetos com Arduino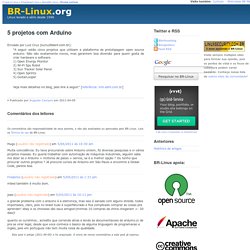 Enviado por Luiz Cruz (lucruzΘabril·com·br): "A seguir estão cinco projetos que utilizam a plataforma de prototipagem open source arduino. Não são exatamente novos, mas garantem boa diversão para quem gosta de criar hardware e software. 1) Open Energy Monitor 2) Wi-Fi Spy Robot 3) Sun Tracker Solar Panel 4) Open Sprints 5) GuitarLooper