Interesting projects
So I've got a project coming up (that may have something to do with this tweet) that will require a few LED matrix displays. I found a suitable candidate online and ordered one to play around with.
The Laser Doodler | ch00ftech Industries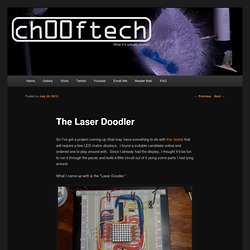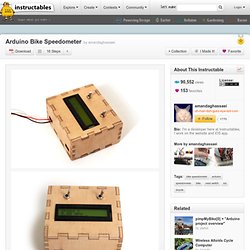 Arduino Bike Speedometer
The schematic for this project is shown above.
Here is another Arduino and Processing project I built this weekend.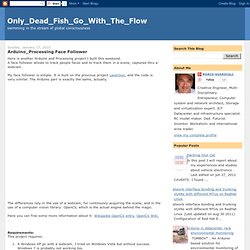 Only_Dead_Fish_Go_With_The_Flow: Arduino_Processing Face Follower
I would like to share with you my Intervallino project with all the steps and details it involved.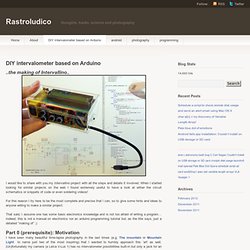 DIY intervalometer based on Arduino « Rastroludico
Over the last few years my family has been keeping ex-battery hens - they are about 18 months old and have had a horrendous life kept cooped up in small cages in large warehouses. As much as we love these little bundles of joys and eggs it can be a drudge getting up in the early morning letting them out to roam the garden because the sun is up and bright at 5.00am!!
Arduino Chicken Coop Controller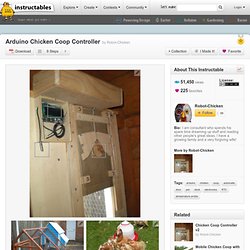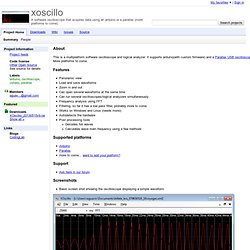 About This is a multiplatform software oscilloscope and logical analyzer.
Arduino Christmas Light Controller
5 projetos com Arduino