Botânica, plantio, ervas medicinais
Most beautiful orchids: Cymbidium. Cymbidium is a genus of some 60 evergreen orchids that are among the finest and most sought-after orchids.
The first cymbidium was described in 1799 by Olof Swartz. It is cultivated in Europe since the Victorian era but in China it has been cultivated for thousands of years because of its beauty. The species form hybrids easily among themselves, so many hybrids were developed in a great variety of colors and sizes. It's an easy houseplant that may spend the summer outside. The genus Cymbidium is part of the family Orchidaceae, sub-family Epidendroideae, tribe Cymbidieae, sub-tribe Cyrtopodiinae, alliance Cymbidium. ARBUSTO AMEAÇADO DE EXTINÇÃO É PESQUISADO NO PARANÁ. Planta ameaçada de extinção é reencontrada em Porto Amazonas | Porto Amazonas Paraná.
Outro dia estava lembrando de alguns acontecimentos que ocorreram em Porto Amazonas, dentre muitos lembrei deste que foi um dos mais marcantes que ocorreram comigo, pois de certa forma ajudei a reencontrar uma planta ameaçada de extinção.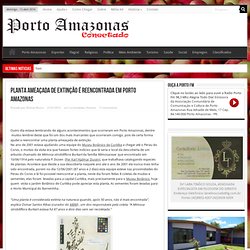 No ano de 2001 estava ajudando uma equipe do Museu Botânico de Curitiba a chegar até o Perau do Corvo, o motivo da visita era que haviam fortes indícios que lá seria o local da descoberta de um arbusto chamado de Mimosa strobiliflora Burkart da família Mimosaceae que encontrado em 10/06/1914 pelo naturalista P. Dúsen (Per Karl Hjalmar Dusen), que trabalhava catalogando especies de plantas.
Vertical farming. Growing Industrial Hemp in Ontario. Table of Contents Introduction Industrial hemp (Cannabis sativa) is one of the oldest cultivated plants in the world.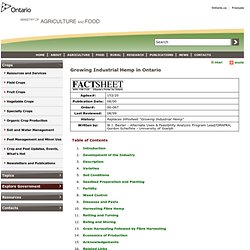 Farmer's Pal Forums - Why Eat Grass-fed Meat? Mexican group tackles pollution with vertical gardens. When people think of Mexico City, they think of many different things — traffic congestion, for example, or colonial churches, or snow-covered volcanoes . . . or traffic congestion.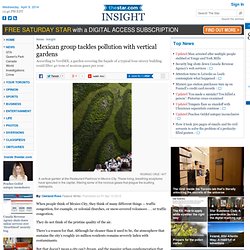 They do not think of the pristine quality of the air. There's a reason for that. Although far cleaner than it used to be, the atmosphere that sustains the city's roughly 20 million residents remains severely laden with contaminants. Seed Saving Handbook: Learn How to Save Seeds From Common Garden Vegetables—Free! DIY Aquaponics - Aquaponics made easy so you can do it yourself - Benefical Bacteria for the Growbed. Bacteria play an important role the health and well being of your aquaponics system by removing the ammonia from the water.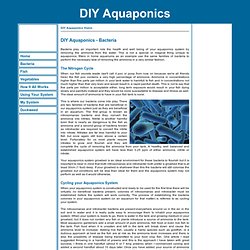 This is not a special or magical thing unique to aquaponics, filters in home aquariums as an example use the same families of bacteria to perform the necessary task of removing the ammonia in a very similar fashion. The Nitrogen Cycle. MT pode manter período proibitivo de queimadas prolongado, diz secretário. Botanica. Repórter - Veja os contatos dos especialistas do programa 'Cura pela terra' Quer saber mais sobre plantas medicinais?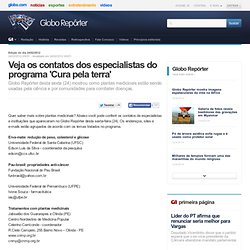 Abaixo você pode conferir os contatos de especialistas e instituições que apareceram no Globo Repórter desta sexta-feira (24). Os endereços, sites e e-mails estão agrupados de acordo com os temas tratados no programa. Erva-mate: redução de peso, colesterol e glicose Universidade Federal de Santa Catarina (UFSC) Edson Luis da Silva – coordenador da pesquisa edson@ccs.ufsc.br Pau-brasil: propriedades anti-câncer Fundação Nacional do Pau Brasil funbrasil@yahoo.com.br. Repórter - Pesquisadores e moradores se unem para identificar plantas medicinais. A aula de hoje é sobre a natureza.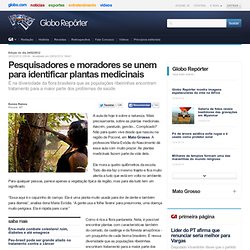 Mais precisamente, sobre as plantas medicinais. Alecrim, paratudo, gervão... Complicado? Não para quem vive desde que nasceu na região de Poconé, em Mato Grosso. Dysphania ambrosioides. Dysphania ambrosioides - MHNT Epazote, wormseed, Jesuit's tea, Mexican tea, Paico or Herba Sancti Mariæ (Dysphania ambrosioides, formerly Chenopodium ambrosioides) is an herb native to Central America, South America, and southern Mexico.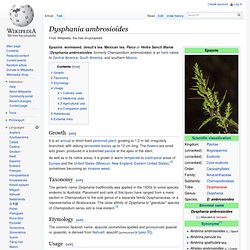 Growth[edit] It is an annual or short-lived perennial plant, growing to 1.2 m tall, irregularly branched, with oblong-lanceolate leaves up to 12 cm long. The flowers are small and green, produced in a branched panicle at the apex of the stem. Rezepte: Johanniskrautöl. Johanniskrautöl ist berühmt für seine Heilwirkungen und kann zum direkten Einreiben oder zur Verwendung in Salben und Cremes eingesetzt werden.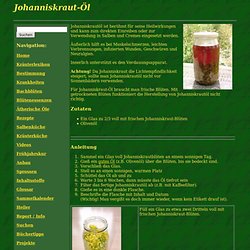 Äußerlich hilft es bei Muskelschmerzen, leichten Verbrennungen, infizierten Wunden, Geschwüren und Neuralgien. Innerlich unterstützt es den Verdauungsapparat. Achtung! Da Johanniskraut die Lichtempfindlichkeit steigert, sollte man Johanniskrautöl nicht vor Sonnenbädern verwenden. Für Johanniskraut-Öl braucht man frische Blüten. Programa Eco Parceiros. Sociedade Botânica do Brasil- SBB.
Homenagem da SBB ao centenário da Dra.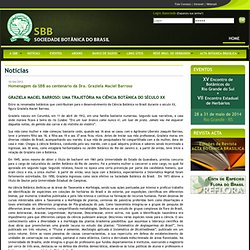 Graziela Maciel Barroso Entre os renomados botânicos que contribuíram para o desenvolvimento da Ciência Botânica no Brasil durante o século XX, figura Graziela Maciel Barroso. Graziela nasceu em Corumbá, em 11 de abril de 1912, em uma família bastante numerosa. Segundo suas narrativas, a casa onde morava ficava à beira do rio Cuiabá: "Era um luar branco como nunca vi, um luar de prata. FloraSBS. Flora de São Bento do Sul - SC Página inicial Aviso importante Importante lembrete sobre as possíveis aplicações terapêuticas das plantas aqui apresentadas. Anvisa defende regulação do mercado de agrotóxicos. Infecções por fungos oferecem risco para agricultura e espécie ameaçadas. 15 houseplants for improving indoor air quality.
---