Plants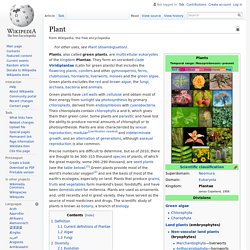 Plants , also called green plants ( Viridiplantae in Latin ), are living organisms of the kingdom Plantae including such multicellular groups as flowering plants , conifers , ferns and mosses , as well as, depending on definition, the green algae , but not red or brown seaweeds like kelp , nor fungi or bacteria .
Plant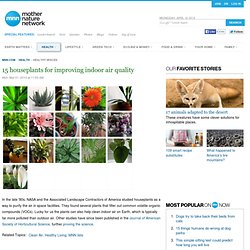 In the late '80s, NASA and the Associated Landscape Contractors of America studied houseplants as a way to purify the air in space facilities. They found several plants that filter out common volatile organic compounds (VOCs).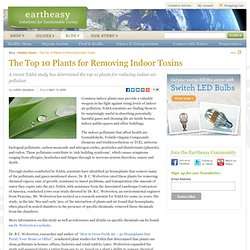 Common indoor plants may provide a valuable weapon in the fight against rising levels of indoor air pollution. NASA scientists are finding them to be surprisingly useful in absorbing potentially harmful gases and cleaning the air inside homes, indoor public spaces and office buildings.