Movies
Spanking the Monkey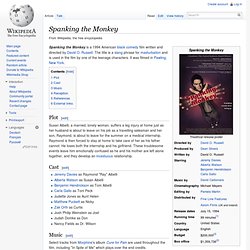 Spanking the Monkey is a 1994 US independent black comedy written and directed by David O.
The Cabin in the Woods
The Cabin in the Woods is a 2012 American comedy horror film directed and co-written by Drew Goddard [ 5 ] and co-written and produced by Joss Whedon .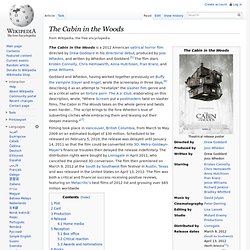 is an American primetime soap opera that aired on Fox from July 8, 1992, to May 24, 1999 for seven seasons. It follows the lives of a group of young adults living in a brownstone apartment complex on Melrose Place, in Los Angeles , California .
Melrose Place (1992 TV series)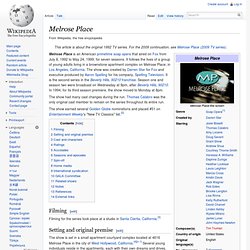 Bully (originally titled The Bully Project ) is a 2011 documentary film about bullying in U.S. schools . Directed by Lee Hirsch , the film follows the lives of five students who face bullying on a daily basis. Bully premiered at the 2011 Tribeca Film Festival . [ 2 ] [ 3 ] It was also screened at the Hot Docs Canadian International Documentary Festival [ 4 ] and the LA Film Festival . [ 5 ]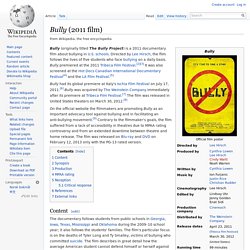 Bully (2011 film)
It is easy to watch FREE movies online from China here, since there are many video websites for you to do that, but outside China, there may be not many video websites to watch movies online for free, because of the Copyright thing.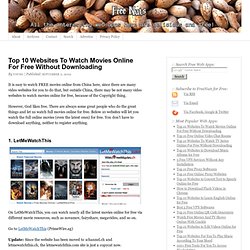 The Apparition
The Apparition is a 2012 American supernatural horror film written and directed by Todd Lincoln and starring Ashley Greene , Sebastian Stan , Tom Felton , Julianna Guill and Luke Pasqualino . [ 3 ]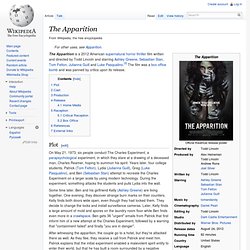 Edit Storyline Superstar magicians Burt Wonderstone (Steve Carell) and Anton Marvelton (Steve Buscemi) have ruled the Las Vegas Strip for years, raking in millions with illusions as big as Burt's growing ego.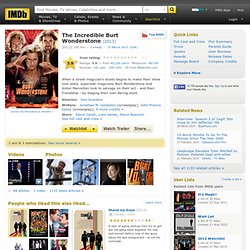 Burt Wonderstone (2013
John Dies at the End
John Dies at the End is a comic horror novel written by Jason Pargin (published under the pseudonym David Wong ) that was first published online as a webserial beginning in 2001, then as an edited manuscript in 2004 and printed paperback in 2007 via Permuted Press . An estimated 70,000 people read the free online versions before they were removed in September 2008. Thomas Dunne Books published the story with additional material as a hardcover on September 29, 2009. [ 1 ]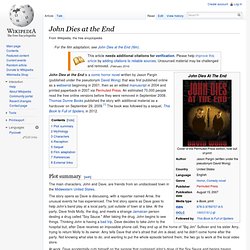 Highest Rated TV Series/Mini-Series With At Least 3,000 Votes
The Lion King (1994) Full HD Movie
VLC has integrated with several online services to make it easy for you to start watching streamed media.
Streaming Services: A Whole New Side To VLC Player You Probably Didn't Know About | MakeUseOf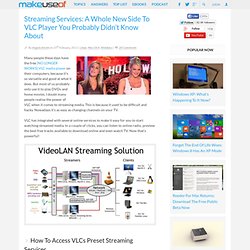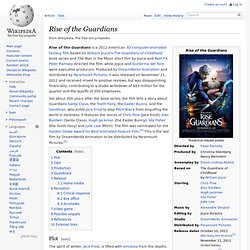 Rise of the Guardians is a 2012 American 3D computer-animated fantasy - adventure film based on William Joyce 's The Guardians of Childhood book series and The Man in the Moon short film by Joyce and Reel FX . Peter Ramsey directed the film, while Joyce and Guillermo del Toro were executive producers. Produced by DreamWorks Animation and distributed by Paramount Pictures , it was released on November 21, 2012 and received mixed to positive reviews, but was disappointing financially, contributing to a studio writedown of $83 million for the quarter and the layoffs of 350 employees.
Rise of the Guardians
Eden Lake is a 2008 British horror film written and directed by James Watkins and starring Kelly Reilly , Michael Fassbender and Jack O'Connell . [ 3 ] [ 4 ]
Eden Lake