Jugendschutz
Chatroulette is a place where you can interact with new people over text-chat, webcam and mic. In order to use it, you need to have latest Flash Player installed. If you are having any problems with Flash Player installation, please post about it on Adobe Flash Player forum. Preview of Chatroulette: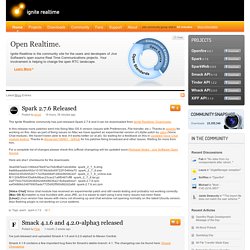 For anyone following my projects, you would be aware of me using jVoiceBridge as my audio conferencing and VOIP engine with Openfire. I stopping using Asterisk a while back and all my telephony is done with jVoiceBridge and the SIP plugin for Openfire. The combination of Openfire, jVoiceBridge and WebRTC provides a very compact unfied communications solution. One of the many cool features of jVoiceBridge I was never able to exploit up until now was the spatial audio feature that creates a 3D audio immersion experience from a stereo mix. What's so cool about this?
a real time collaboration community site
Sommer- und Winterferienlager mit Betreuung rund um die Uhr
Pfiffikus Reisen - Kinder- und Jugendreisen
Sportjugend Berlin, Ihr Anbieter für Kinderreisen und Jugendreisen (Ferienlager und Feriencamps) in Berlin.
betreute Ferienlager, Kinderreisen, Jugendreisen, Sprachreisen sowie Klassenfahrten