Street Art
Get flash to fully experience Pearltrees
50 Creative Graffiti arts around the world . Street culture and graffiti are popular across the globe. It is one of the oldest forms of art that has been continuing till the present day. Ranging from play artists and street players of the East to street dancers and magicians of the west, the world has witnessed huge crowd of talented Graffiti arts at different corners of the world. Graffiti arts are majorly known for being provocative, appealing and bold and these are the major elements that make graffiti and street art and culture so hugely popular among people. Graffiti is used by popular artists, professionals, activists and more to showcase their art and message in front of the world.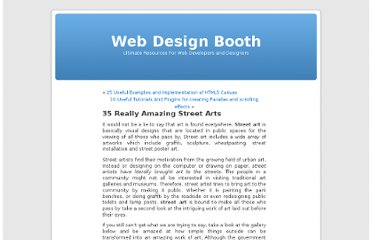 It would not be a lie to say that art is found everywhere. Street art is basically visual designs that are located in public spaces for the viewing of all those who pass by. Street art includes a wide array of artworks which include graffiti, sculpture, wheatpasting, street installation and street poster art. Street artists find their motivation from the growing field of urban art. Instead or designing on the computer or drawing on paper, street artists have literally brought art to the streets . The people in a community might not all be interested in visiting traditional art galleries and museums.
À Miami le quartier de Wynwood est devenu l'une des plus grandes vitrine de la scène street art internationale, rassemblant à travers ses murs depuis 2009 la crème de la crème des street artistes. Avec entre autre Futura , Shepard Fairey , OS Gemeos , Kenny Scharf , Vhils , Aiko, Gaia , Retna , Faile , Phase2, Roa , Ron English , How et Nosm du TATS Cru, Saner, Sego, Space Invader , Nunca et Jeff Soto . En lien avec la foire d'art contemporain Art Basel, cet évènement a pour but de promouvoir et explorer la création urbaine d'aujourd'hui. Créé par Tony Goldmann et Jeffrey Deitch (l'actuel directeur du MOCA de Los Angeles avec la fameuse exposition « Art in the Streets »), Here comes the neighborhood a fait de Wynwood un véritable temple 100% graffiti, et encore ce n'est pas fini. Ces murs et tous les projets des artistes invités ont été photographiés par la légendaire Martha Cooper.
Ce New-Yorkais de 23 ans, artiste de rue très prometteur, commente pour Rue89 ses œuvres de l'année 2011. Revue de ses murs, de Miami à Vitry. Avec sa chevelure hirsute sous une casquette XXL, on le croirait échappé du film « Wayne's World ". A 23 ans, Gaia n'est pas forcément l'un des street artists (artistes de rue) les plus connus, mais il est l'un des plus prometteurs. Il est tout juste diplômé de son école d'art, vit entre New York et Baltimore (Maryland) et voyage beaucoup. Très fort techniquement, Gaia pratique le collage et peint au pinceau ou à la bombe.
<img class="alignnone size-full wp-image-793" title="Banksy Street Art 01" src="http://www.streetartutopia.com/wp-content/uploads/2011/01/3782631801_d413a10a89_o1.jpg" alt="" width="1024" height="872"/> "There are four basic human needs; food, sleep, sex and revenge." — Banksy <img class="alignnone size-full wp-image-733" title="banksy follow your dreams cancelled" src="http://www.streetartutopia.com/wp-content/uploads/2011/01/4602805654_db8b6569fb_b.jpeg" alt="" width="1024" height="681"/> "Nothing in the world is more common than unsuccessful people with talent, leave the house before you find something worth staying in for. " — Banksy
"Mental Idade" Artistes: Ville : Lisbonne ( Portugal ) Auteur :