Startups innovantes
Always On Dotsub's video translation SaS platform runs 24x7. Dotsub makes it simple to ingest, caption, translate, enhance, review, approve, and distribute video in multiple languages across most screens via seamless integration with standard content management systems and players. Customize Dotsub's video localization platform can be customized, integrated, managed, or moderated.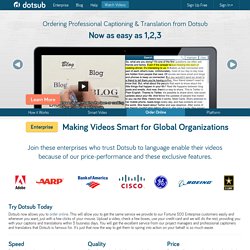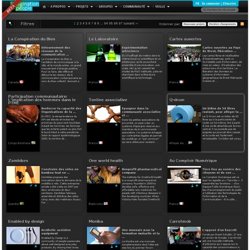 Se connecter | S'inscrire 1 | 2 | 3 | 4 | 5 | 6 | 7 | 8 | 9 | ... | 115 | 116 | 117 | 118 suivant Trier par: Effacer les filtres
Informations / News - 2011 Best App Ever Awards :: Vote for Best Task Management App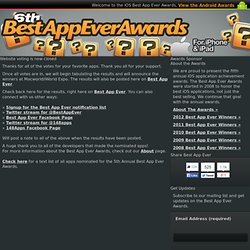 Welcome to the iOS Best App Ever Awards, View the Android Awards Best App Ever Awards Website voting is now closed
Divers - Realtime Photo Search - Go Anywhere. Now.
Apply to Seedcamp Week Berlin – May 2014 The time has come for us to pack our bags once again and head to the vibrant, startup-rich city of Berlin. With its hipster cafes, bolstering co-working spaces like The Factory and Microsoft Ventures amongst many others, and a myriad of brilliant software engineers, it's no … [Read More...]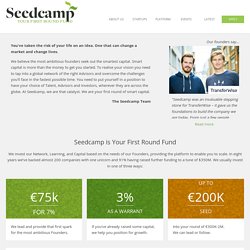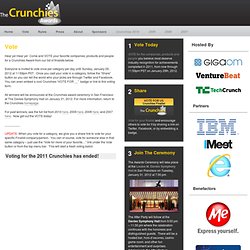 You have voted for as the Share your vote Hear ye!
Divers - Crunchies 2011 - Vote for Codecademy in the Best New Startup of 2011 category
An Olympic games, a U.S. presidential election and the end of the world are already planned for 2012, but we're more excited about the startups. Here are six of them (in no particular order) that we expect to help define the coming year. We chose companies based on the momentum they gained in 2011, promising new takes on old problems and, in one case, the possibility of an IPO.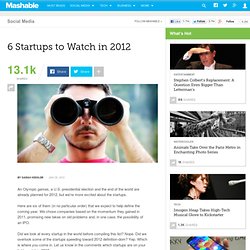 Skillshare