Warmfuzzycoldprickly
Abbi
Looks Like Rain, 5/13/77 - Grateful Dead
train case sur Etsy, la plateforme de vente du fait main et du vintage.
John's Favorite Bucket Hat
Page's stepfather, John, swears by his LL Bean original of this hat. After twenty five years, it's still his favorite, but, honestly, it's gotten a little, shall we say, worn. Hopefully he'll be able to attach himself to this modern version of his old standby! And, it's not just for dads. Timeless design isn't just about decades gone by; it's also about crossing ages and cultures.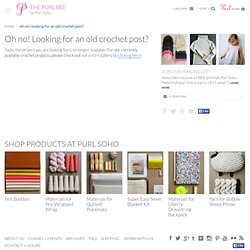 A very simple knit for a beginner. This fancy looking neck warmer looks great worn over a regular shirt or a fancy outfit! Wear it at work when your neck gets cold but don't want to wear a scarf, wear it over that boat neck shirt you love so much, and make sure to bring it out on the town! I've had so many compliments on mine, so be careful, everyone is gonna want you to knit them one! w Blue Sky Alpacas -one skein Bulky 1004 polar bear - OR one skein Bulky Hand Dyes
alpaca_warmer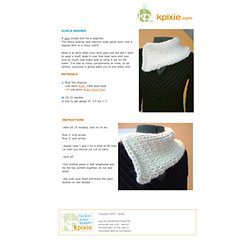 Bed of Moss Infinity Scarf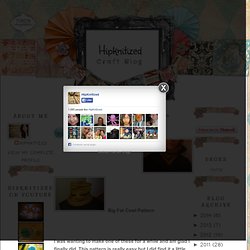 Free Pattern: Big Fat Cowl
Big Fat Cowl Pattern I was wanting to make one of these for a while and am glad I finally did. This pattern is really easy but I did find it a little time consuming none the less the outcome it beautiful!
Soapmaking can be a fun hobby or craft, and there are several different techniques you can use to create soap from scratch. The old-fashioned method of making soap involves using an agent called lye, but lye can be a dangerous ingredient for beginning soapmakers to use. However, there are several ways to make soap without lye; you can make a glycerine-based soap that does not contain the caustic agent, or use a rebatching or hand-milled process of soap-making that does not rely on lye to form each piece of soap.
How to Make Soap Without Lye - un knol de eHowKnol
How to Make Organic Vegan Soap
You CAN Make Vegan Organic Soap! The world is getting greener and more conscious of how human behavior affects other species. With this, the population of those adopting a vegan lifestyle has increased. Many people, vegan or not, are interested in creating their soap without any animal products in them. One of the greatest advantages of creating your own soap is that you know exactly what is in it.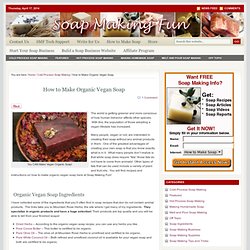 DOLL Patterns, Doll Sewing Patterns.Vintage Doll patterns.Doll Craft patterns, Doll Clothing Patterns
ClothDollPatterns.com Main Pattern Page
Horse Plushie Pattern by ~NocturnalEquine on deviantART
Free Sewing Patterns - felt toy animals with easy downloadable sewing patterns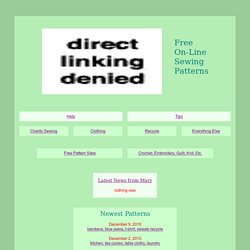 Tips Archived Patterns If the pattern is no longer available on the web, sometimes www.achive.org has them saved on their site. If so, I will link to them via archive. I mark those patterns as archived .
current craving: vintage lockers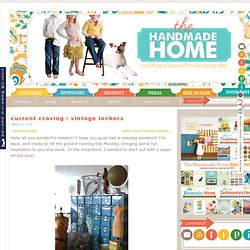 Hello all you wonderful readers! I hope you guys had a relaxing weekend! I'm back, and ready to hit the ground running this Monday, bringing some fun inspiration to you this week. In the meantime, I wanted to start out with a super simple post… lockers . They've been all the rage for a while, but I think they definitely bring an interesting angle to lots of spaces, and in a versatile way.
Syd & Harper Recycled Style: Vintage Lockers
Sewing Patterns: Pattern Index
Vintage Sewing Patterns Retro 30s 40s 50s 60s 70s 80s Patterns Dress Gown Slip Retro Clothing Swing Rockabilly Mod Hippie Fashions Costumes - Search Results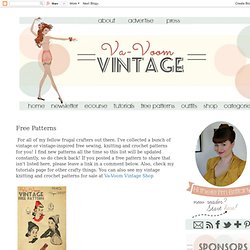 For all of my fellow frugal crafters out there, I've collected a bunch of vintage or vintage-inspired free sewing, knitting and crochet patterns for you! I find new patterns all the time so this list will be updated constantly, so do check back! If you have a favorite pattern to share that isn't listed here, please leave a link in a comment below. also, check my tutorials page for other crafty things. You can also see my vintage knitting and crochet patterns for sale at Va-Voom Vintage Shop
Cloud9 Fabrics | Home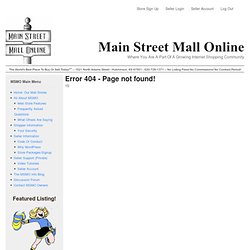 Stitches & Loops Vintage Sewing Patterns and More
Stitches & Loops offers genuine Vintage Sewing Patterns from all decades ranging from the 1920s through the 1980s, as well as some newer out-of-print patterns. Pattern companies include Advance, Butterick, DuBarry, Hollywood, McCall's, Simplicity, and a large selection of Vogue, as well as others. FREE SHIPPING WITHIN THE U.S. WITH THE PURCHASE OF 3 OR MORE SEWING PATTERNS! (Discount will be given via PayPal refund) PLEASE NOTE: International Shipping Rates have recentely experienced significant base price increases implemented by the U.S. Postal Service on January 27, 2013 - Please note that I will issue refunds for significantly overpaid shipping based on the new flat rate prices implemented
Just so we're clear: I freaking love this dress. So far I've made it twice, and if I am ever in my sewing room while the sun is up, I will take a picture or two of the ones that I've completed. (I also have two more cut out and half-sewn.) Here is why this dress is near-perfect: 1.
New. Obsession. - A Dress A Day
Vintage 40s 50s 60s 70s Sewing Pattern Patterns Dress Gown Slip Retro Clothing Swing Rockabilly Mod Hippie Fashions Costumes - Shop for Vintage Sewing Patterns at MOMSPatterns!
vintage-sewing-patterns
Vintage Fashion Library - Vintage Fashion Library
penny carnival: sewing
Magpie had a hard time falling asleep tonight, so I cuddled up with her in her bed and let her talk herself to sleep. She is one of those 4 year olds who says 100 things a day that leave you scrambling for a pencil and a scrap of paper. Tonight the subject was camping. Over the weekend, we did a little spring preview of a state park where we've never camped before: Deception Pass , Wash.
Echo Vintage 1920's - 1930's Patterns
Where the Selection is Greatest in Vintage Sewing Patterns!!! From Aprons to Gowns! *World Wide Shipping*
Are you tired of searching Excellently Fitting FLAT CAP (sometimes called Gatsby hat, or even Newsboy hat) for The Man in Your Life ? He wants STYLE, COMFORT, WARMTH , and having ONE OF A KIND HAT ? You can sew a straight line, and wish to give Your Man The HAT that nobody else will have? GREAT!
Men's Flat Cap / Gatsby Hat: Pattern DIY Tutorial | aboutGoodness.com
Free pattern: Kid-sized engineer's cap
Mar Anneliese from Aesthetic Nest joins in Celebrate the Boy with a free pattern and tutorial for making this kid-sized engineer's cap. The pattern is availabe in two sizes: medium (for heads 18″-20″) and large (for 21″-23″). Make it from a blue and white stripe for a classic engineer look (for kids who love playing trains), or vary the look by using suiting or novelty prints.
Tote Bag
Reversible Shoulder Bag Tutorial
4 year old skateboarder
Skate Clothes for Babies, Toddlers & Kids - Little Ruler.com®
Chuck Taylor, Jack Purcell, Basketball Shoes, Design Your Own Converse Shoes
She's Only Happy in the Sun
Beastie Boys - Gratitude
Elton -Tiny Dancer
Alkaline Trio - All On Black