Travel
Luxury Anantara Kihavah Villas, Maldives. Luxury Anantara Kihavah Villas Resort, Maldives Luxury Anantara Resorts opened Anantara Kihavah Villas earlier this year in the beautiful Maldives.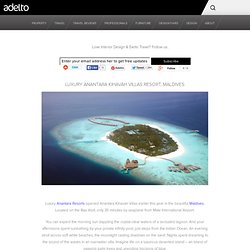 Located on the Baa Atoll, only 35 minutes by seaplane from Male International Airport. You can expect the morning sun dappling the crystal-clear waters of a secluded lagoon. The Luxury Dhigu Resort, Maldives « Luxury Furniture, Property, Travel & Interior Design. The luxury Dhigu Resort, Maldives Anantara Dhigu Resort & Spa is encircled by mystic lagoons and unspoilt crystal shores, the resort is a heavenly sanctuary on a secluded paradise island, offering barefoot elegance in one of the world's most celebrated tropical havens.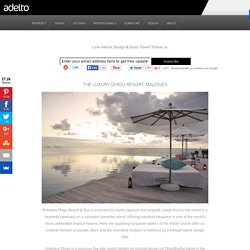 Here the sparkling turquoise waters of the Indian Ocean offer an endless horizon of aquatic allure and the evocative location is matched by a tranquil island design style. Anantara Dhigu is a luxurious five-star resort hidden on tropical terrain on Dhigufinolhu Island in the Maldives' South Male Atoll, a mere 35 minute speedboat journey from the island nation's international airport, or a scenic five minutes by private chartered seaplane. Treehotel, Sweden. UPDATE: Treehotel are now offering their Mirrorcube treehouse as a turnkey solution available to the public Don't get me wrong, cities are great.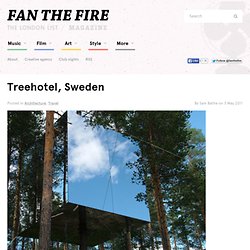 Hell, I currently live in London and before my days are over want to spend a serious amount more time in New York, LA, Tokyo, Paris, Sydney and more, but when you need to really get away, it should be to the Treehotel, not the Waldorf. An eco-based design hotel concept, each "room" is wonderfully individual with stunning design and even better views. With the plan to build 24 new treehouses over 5 years, a handful are already in place, and miles from civilisation offering the perfect, isolated getaway, just a touch south of the Arctic Circle. 66 Beautiful Small Cities & Towns In Europe. Plitvice Lakes National Park, Croatia. The stunning Plitvice Lakes National Park lies in the Lika region of Croatia.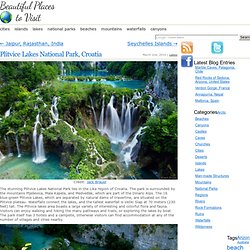 The park is surrounded by the mountains Plješevica, Mala Kapela, and Medveđak, which are part of the Dinaric Alps. The 16 blue-green Plitvice Lakes, which are separated by natural dams of travertine, are situated on the Plitvice plateau. Waterfalls connect the lakes, and the tallest waterfall is Veliki Slap at 70 meters (230 feet) tall. The Plitvice lakes area boasts a large variety of interesting and colorful flora and fauna. 50 of the Most Important Landmarks of the World (Part 1) Originally, a landmark literally meant a geographic feature used by explorers and others to find their way back or through an area.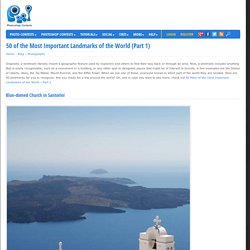 Now, a landmark includes anything that is easily recognizable, such as a monument or a building, or any other spot to designate places that might be of interest to tourists. A few examples are the Statue of Liberty, Uluru, the Taj Mahal, Mount Everest, and the Eiffel Tower. When we see one of those, everyone knows in which part of the world they are located. Here are 50 landmarks for you to recognize. Amazing Places To Experience Around The Globe (Part 1)
Preachers Rock, Preikestolen, Norway Blue Caves - Zakynthos Island, Greece Skaftafeli - Iceland Plitvice Lakes – Croatia Crystalline Turquoise Lake, Jiuzhaigou National Park, China Four Seasons Hotel - Bora Bora.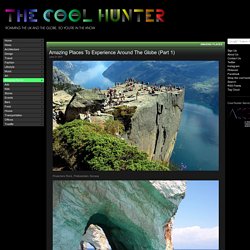 12 best places youve never heard of. Lord Howe Island, only seven miles long, has one main street and 18 small-scale hotels.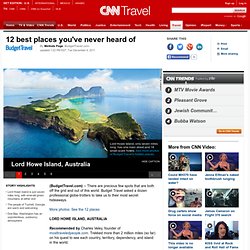 See more photos of Budget Travel's hidden places Tusheti's villages cling to dizzyingly steep slopes that are as picturesque as they are precarious. There's an incredible amount of spiritual activity in Namje where people live very close to nature.
---