Intereses
Kaosenlared
MyEgoo.com la herramienta para crear una página web gratis
global supplier of speech recognition and speech synthesis technology and solutions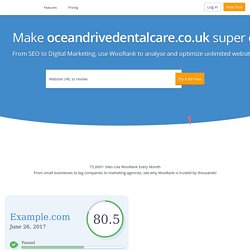 All fields are mandatory Invalid email address All fields are mandatory Forgot your password? Don't have an account? Sign up here.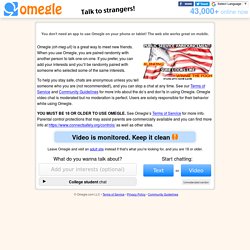 The Internet is full of people; Omegle lets you meet them. When you use Omegle, we pick someone else at random and let you have a one-on-one chat. You're kept anonymous unless you tell someone personal info (not suggested—safety is important), and you can stop a chat at any time. If you prefer, you can add your interests, and Omegle will look for someone who's into some of the same things as you, instead of someone completely random.
Guitar Tab Library | Tablibrary.com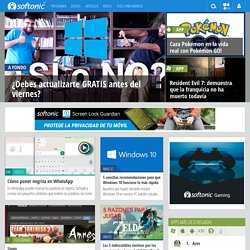 Linux Top búsquedas Más popular Ubuntu para smartphones Primeras imágenes del nuevo sistema operativo de Canonical Leer artículo Últimos programas publicados
La mejor pagina del mundo para descargar juegos de Mac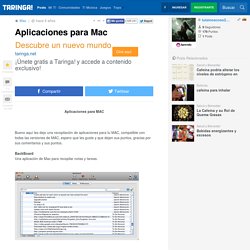 Aplicaciones para MAC Bueno aquí les dejo una recopilación de aplicaciones para tu MAC, compatible con todas las versiones de MAC, espero que les guste y que dejen sus puntos, gracias por sus comentarios y sus puntos. BackBoardUna aplicación de Mac para recopilar notas y tareas.
Aplicaciones para Mac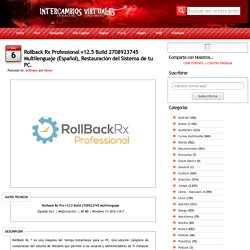 TÍTULO ORIGINAL: Jackass Presents: Bad GrandpaOTROS TÍTULOS: El Abuelo SinvergüenzaAÑO: 2013PAÍS: USADURACIÓN: 92 min.DIRECTOR: Jeff TremaineREPARTO: Johnny Knoxville, Jackson Nicoll, Phil Margera, Greg Harris, Georgina Cates, Kamber Hejlik, Jill Kill, Grasie Mercedes, Catherine Keener, Spike JonzeGUIÓN: Preston Lacy, Jeff TremaineFOTOGRAFÍA: Lance Bangs, Dimitry ElyashkevichPRODUCTORA: Dickhouse Productions / MTV FilmsGÉNERO: Comedia. Comedia negra. Road Movie. Vejez. Spin-offFECHA DE ESTRENO REINO UNIDO: 23 de octubre de 2013FECHA DE ESTRENO USA: 25 de octubre de 2013FECHA DE ESTRENO MÉXICO: 29 de noviembre de 2013
Saliste mal en la foto?Entra!