Photography
CS 178 - Digital Photography. Digital Photography Tips and Tutorials. The Photography Tips that 96 Photographers Wish They Would Have Learned Sooner. Two weeks ago (I know, I'm slow…) on the Improve Photography Facebook fan page, I asked our community what photography tips they wish they would have learned sooner.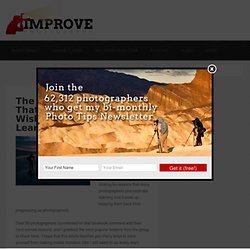 I was looking for lessons that many photographers procrastinate learning and it ends up keeping them back from progressing as photographers. Over 96 photographers commented on that facebook comment with their hard earned lessons, and I grabbed the most popular lessons from the group to share here. I hope that this article teaches you many ways to save yourself from making rookie mistakes (like I still seem to do every day!). How to Shoot Star Trails & Out of This World Night Sky Photos. It's beautiful and sparkly.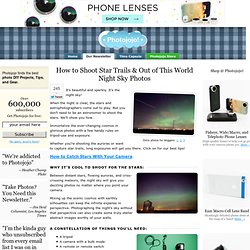 It's the night sky! When the night is clear, the stars and astrophotographers come out to play. But you don't need to be an astronomer to shoot the stars. We'll show you how. Immortalize the ever-changing cosmos in glorious photos with a few handy rules on tripod-use and exposure. Tilt-Shift Photography Photoshop Tutorial | Miniature Faking | TiltShiftPhotography.net. This tutorial will walk you through how to create a tilt-shift image in Photoshop.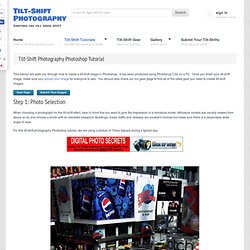 It has been produced using Photoshop CS2 on a PC. Once you finish your tilt-shift image, make sure you upload your image for everyone to see. Two Easy Ways to Add Texture to Your Photos. Gritty cell-phone photos are the new faux-vintage, but we've got another way to add filters to just about any photo.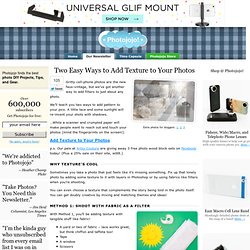 We'll teach you two ways to add pattern to your pics. A little lace and some sunlight will re-invent your shots with shadows. …While a scanner and crumpled paper will make people want to reach out and touch your photos (mind the fingerprints on the screen!). Add Texture to Your Photos. 99 Common Photography Problems (and how to solve them) As well as being one of the most expensive hobbies around, photography is also one of the more technical pastimes you can pursue.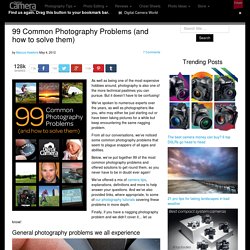 But it doesn't have to be confusing! We've spoken to numerous experts over the years, as well as photographers like you, who may either be just starting out or have been taking pictures for a while but keep encountering the same nagging problem. From all our conversations, we've noticed some common photography problems that seem to plague snappers of all ages and abilities. Make an Epic Color Mashup with 3 Photos You Already Have. Recently, we showed you how to make color photos from black & white pics using century-old photo methods, our digital cameras, and a few extra tools.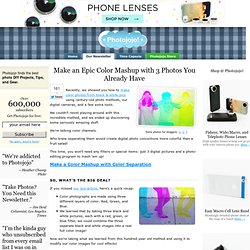 We couldn't resist playing around with this incredible method, and we ended up discovering some seriously amazing stuff. We're talking color channels. Who knew separating them would create digital photo concoctions more colorful than a fruit salad! This time, you won't need any filters or special items: just 3 digital pictures and a photo-editing program to mash 'em up! Camera obscura. A drawing of a camera obscura A projection of an image of the New Royal Palace in Prague Castle created with a camera obscura Using mirrors, as in the 18th-century overhead version (illustrated in the History section below), it is possible to project a right-side-up image.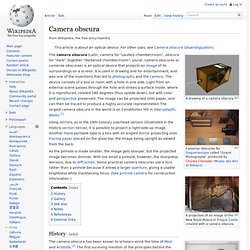 Another more portable type is a box with an angled mirror projecting onto tracing paper placed on the glass top, the image being upright as viewed from the back. How to build cheap macro lens.
---