History
An encyclopaedia of Indian archaeology
More ebay – A Ghosh BooksBook: An Encyclopaedia of Indian Archaeology - A Ghosh · Book: An Encyclopaedia of Indian Archaeology (A Ghosh). No matching items found ...artist.ebay.com/A-Ghosh_books_W0QQcZ1023657318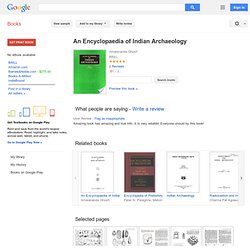 Egyptian Art
Characteristics of Egyptian Art The combination of geometric regularity and keen observation of nature is characteristic of all Egyptian arts. Everything had to be represented from its most characteristic angle. Egyptian crafts in all the statues, paintings, jewelry and pottery seem to fall into place as if they obeyed one law.
In the 8th century BC, large-scale ceramic vessels were produced as grave markers. As these were originally decorated with just repeated angular patterns, the style became known as "Geometric" art. As time went by, small portions of the vessel might be filled with simple stick-figure people, often attending a funeral. The first image here is a funeray amphora, almost 6 feet tall, with a detail in the second image.
Ancient Greek and Roman Art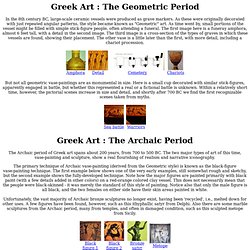 Art Historians' Guide to the Movies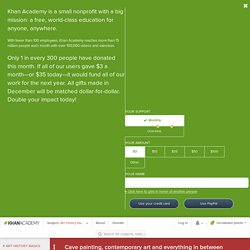 Are you an art historian, archaeologist or conservator? Look at a Trello Board of most needed content and "claim" an essay to write! If something important is missing, let us know. Contact us to be added to the Trello Board: beth[at }khanacademy.org or steven[at ]khanacademy.org.
Icons (from the Greek eikones) are sacred images representing the saints, Christ, and the Virgin, as well as narrative scenes such as Christ's Crucifixion. While today the term is most closely associated with wooden panel painting, in Byzantium icons could be crafted in all media, including marble, ivory, ceramic, gemstone, precious metal, enamel, textile, fresco, and mosaic. Icons ranged in size from the miniature to the monumental. Some were suspended around the neck as pendants,...