Others
With Valentine's Day fast approaching, I assume you've already started thinking about your presents.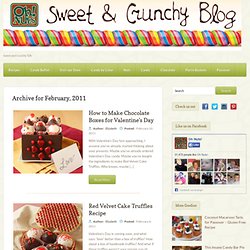 Oh Nuts Blog: February 2011 Archives
Andrew's First Birthday Party
I know it sounds cliche as ever, but it seems like just yesterday I was posting about the birth of our first child. I feel like I blinked my eyes and here he is, one year old, walking around the house climbing on everything and chattering up a storm!
Pumpkin Whoopie Pies
Believe it or not, I haven't always liked pumpkin. In fact, it wasn't until about five years ago that I started realizing pumpkin didn't always mean a mushy and often tasteless pie eaten at Thanksgiving in the name of tradition. These muffins were undoubtedly the gateway treat that started it all, and I've never looked back.
Chocolate Raspberry Almond Rugelach
Having a father who was an elementary school principal meant that around the holidays, our home was full to the brim with all manner of Christmas cookies, fudge, candy, and more.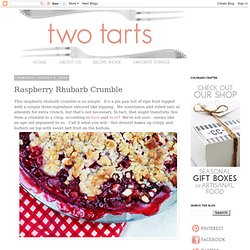 This raspberry rhubarb crumble is so simple. It's a pie pan full of ripe fruit topped with a simple three-ingredient streusel like topping. We sometimes add rolled oats or almonds for extra crunch, but that's not necessary.
Raspberry Rhubarb Crumble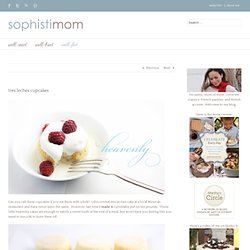 individual tres leches cupcakes
Can you call these cupcakes if you eat them with a fork?
How To Make Chocolate Cobbler
Growing up, we had this probably once a week.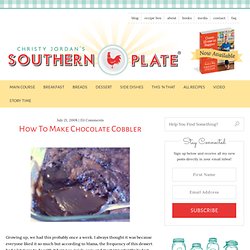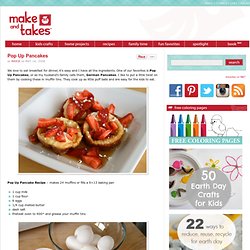 We love to eat breakfast for dinner, it's easy and I have all the ingredients.
ambrosia: Cherry Clafoutis
Pear Pie Pop Tarts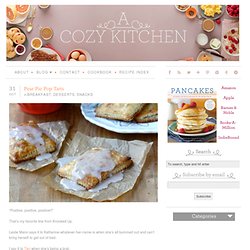 "Positive, positive, positive!!" That's my favorite line from Knocked Up.
Japanese Sweet Potato Recipe Video by cookingwithdog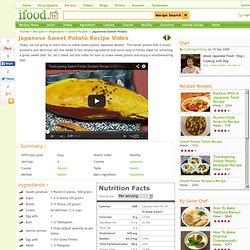 Directions
Sprinkles of Parsley: Biscotti
My mom and I were in the mood to bake yesterday.
Apple Pie with Cheddar Crust — So Delicious
This is the sort of discovery that inspires me to host a dinner party.
Strawberry Roulade « Cake
When I was a kid my Mom used to make wonderful sweet treats for me and my sister. One of the desserts she used to prepare most often was this strawberry roulade.
Simple Scones Recipe - Christine's Recipes: Easy Chinese Recipes
Scones are well-known and popular treat for accompanying a cup of tea or coffee. They are quick breads per se.
After having taken a course of antibiotics for flu a few weeks ago, I found that not only was the medication really good to help kill the bad bacteria, sadly, but also my appetite. I understand yoghurt provides probiotics, known as good, friendly bacteria that's beneficial for our digestive system. Too bad, I'm not quite into the blank and tangy taste of this dairy product.
Apple Raspberry Crumble - Christine's Recipes: Easy Chinese Recipes
Dulce de Leche Empanadas — Tokyo Terrace
Biscoff Bites | Bluebonnets
ambrosia: Alfajores
Blueberry Crumble, Berry Crisp, Berry Crumble, Crumble Recipes
Baked Pumpkin Ice Cream Glazed Donuts
parisian strawberry tartlets
Homemade: Wheat Thins
ambrosia: Blueberry-Mint Ice Cream Sandwiches
ambrosia: Cranberry Almond Coconut Macaroons
ambrosia: Cranberry, Orange, and Pistachio Biscotti
Cookies on Friday: Far Breton
ambrosia: Cream Puffs