Vladlopatin
Vlad Lopatin
Загранпаспорт РФ
Invading Holland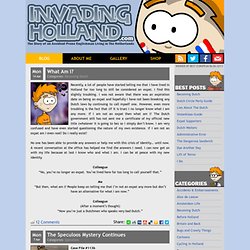 The other day I physically attacked a waitress. I didn't mean for it to happen. She certainly didn't deserve it. She had been polite, she hadn't kept us waiting for long and she had even gotten our order correct. But I attacked her anyway… but not intentionally.
List of tree genera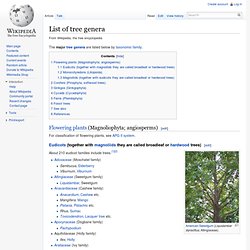 Flowering plants (Magnoliophyta; angiosperms)[edit] For classification of flowering plants, see APG II system. Eudicots (together with magnoliids they are called broadleaf or hardwood trees)[edit] About 210 eudicot families include trees.[1][2]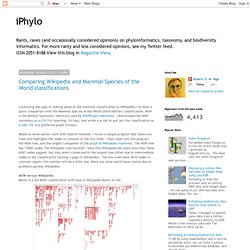 What follows are some random thoughts as I try and sort out what things I want to focus on in the coming days/weeks. If you don't want to see some wallowing and general procrastination, look away now. I see four main strands in what I've been up to in the last year or so: servicesmashupswikisphyloinformaticsLet's take these in turns.
August 2009