Baile/Dance
GRAVITY // UN RÊVE DE DEMAIN. Dergin Tokmak busts dubstep moves on crutches - The Feed Blog. (CBS) - There are few things we like here at The Feed more than a dance breakdown.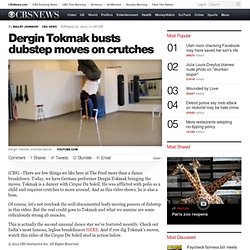 Today, we have German performer Dergin Tokmak bringing the moves. Tokmak is a dancer with Cirque Du Soleil. He was afflicted with polio as a child and requires crutches to move around. Robert Muraine. Drift - Dancer without a body. Yoga meets breakdancing in mind-blowing dance video - The Feed. (CBS) - Some people breakdance.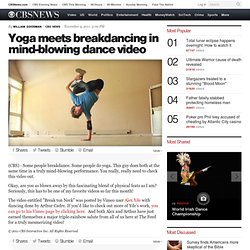 Some people do yoga. This guy does both at the same time in a truly mind-blowing performance. You really, really need to check this video out. Okay, are you as blown away by this fascinating blend of physical feats as I am? Seriously, this has to be one of my favorite videos so far this month! Parkour motion reel - une vidéo Creación. BioMotionLab. You just got REICHROLL'D!!
Mind-Blowing Dancing by Marquese "NONSTOP" Scott. This takes a moment to get started, but stick with it.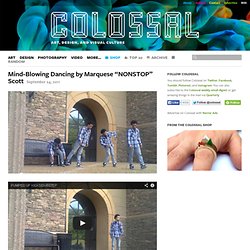 I don't think I've seen dancing this incredible hit the internet since clips of David Elsewhere started circulating about a decade ago. This guy achieves simply inhuman movement. Even after watching this twice, I still can't convince myself the camera isn't playing tricks. Who is this guy!?
---