Web Museos Internacionales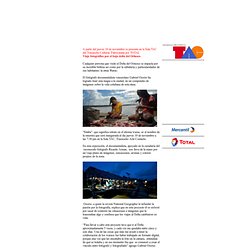 TRASNOCHO CULTURAL
Cualquier persona que visite el Delta del Orinoco se impacta por su increíble belleza así como por la sabiduría y particularidades de sus habitantes: la etnia Warao. El fotógrafo documentalista venezolano Gabriel Osorio ha logrado traer esta magia a la ciudad, en un compendio de imágenes sobre la vida cotidiana de esta etnia. "Sitaba", que significa retrato en el idioma warao, es el nombre de la muestra que será inaugurada el día jueves 10 de noviembre a las 7:30 pm en la Sala TAC, Trasnocho Arte Contacto. En esta exposición, el documentalista, apoyado en la curaduría del reconocido fotógrafo Ricardo Armas, nos lleva de la mano por un viaje pleno de imágenes, sensaciones, aromas y colores propios de la zona. Osorio, a quien la revista National Geographic le infundió la pasión por la fotografía, explica que en este proyecto él se esforzó por sacar de contexto las situaciones e imágenes que le transmitían algo y confiesa que los viajes al Delta cambiaron su vida.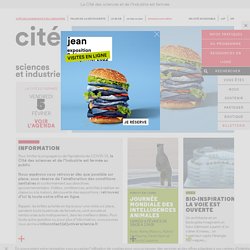 Accueil Cité des sciences et de l'industrie le dimanche et les jours fériésde 10h à 19h Dimanche06Avril Toutl'agenda La Cité est ouvertede 10H à 19H 30 Avenue Corentin Cariou75019 Paris FRANCE01 40 05 80 00 Tout l'agenda Exposition temporaire La Voix L'expo qui vous parle Jusqu'au 28 septembre 2014 Exposition temporaire Art robotique à partir du 8 avril A la croisée de l'art et de la science, l'exposition Art robotique présente une vingtaine d'œuvres animées, fruits de l'imagination créatrice d'[...] événement Space Apps Challenge Du 11 au 13 avril 2014 Durant 48 heures, des équipes devront réfléchir et produire des solutions ouvertes (open source) et innovantes, applicables dans le cadre de la [...]
MORI ART MUSEUM
2600 Benjamin Franklin Parkway, Philadelphia, PA 19130 215-763-8100 Tuesday–Sunday: 10:00 a.m.–5:00 p.m. Wednesday & Friday: Main building open until 8:45 p.m. Closed Monday except for some holidays Explore upcoming events, including performances, films, tours, lectures, and classes. Save programs, set reminders for yourself, or let your family and friends know about Museum happenings with My Calendar.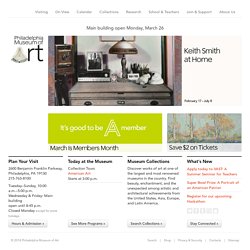 Museo del Estanquillo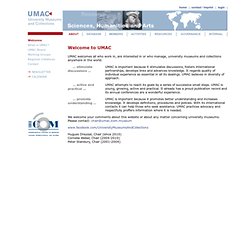 Welcome to UMAC · UMAC University Museum & Collections
UMAC welcomes all who work in, are interested in or who manage, university museums and collections anywhere in the world. ... stimulate discussions ... UMAC is important because it stimulates discussions, fosters international partnerships, develops links and advances knowledge. It regards quality of individual experience as essential in all its dealings. UMAC believes in diversity of approach.
::MIDE | museo interactivo de economía::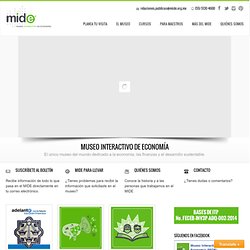 Porque queremos que este 2014 sigas siendo parte de nuestro éxito, aquí los compartimos contigo. Juntos:
El Museo del Caribe, es el primer museo regional del país. Su tema central es el Caribe colombiano en sus dimensiones ambiental, histórica y sociocultural. El Museo ofrece un espacio para el fortalecimiento de la identidad y la reconstrucción de un imaginario de región. Presenta las manifestaciones culturales, la memoria histórica de sus pobladores y motiva a una reflexión en torno al medio ambiente, al territorio y a la importancia de estos últimos en el desarrollo de la región.
Parque Cultural del Caribe - Museo del Caribe