No sano
Why spend a lot of money this summer on condiments from the grocery store that are, in most cases, loaded with corn syrup, artificial flavors, and preservatives?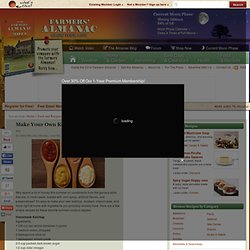 Fact #1: I made Oreos.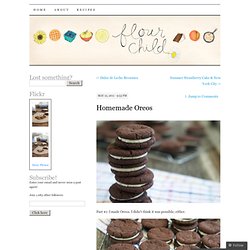 November 3, 2011 | Print | E-mail | Filed under 12weeksofchristmascookies, cookie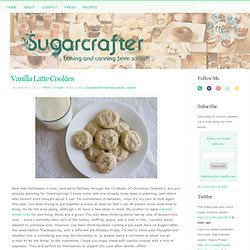 As a college student, you're constantly challenged to find cheap but satisfying ways to feed yourself.
100 Awesome Ramen Recipes for Starving College Students | Online Colleges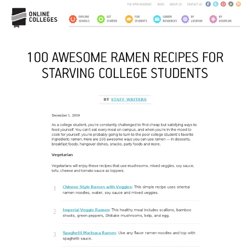 The Cinnamon Quill » Blog Archive » Necessity: Granola Bars (kind of)
Even if you aren't eating oats (which sometimes includes me) granola bars don't have to be a forgotten pleasure of the past. This bar is a fusion between a 'classic' chewy granola bar and KIND bars , which are undoubtedly my favorite gluten-free bars available. This recipe replicates KIND bars nicely if the ingredients aren't ground as finely as I've done here.
Don't these look better than fried mozzarella sticks that you get at T.G.I. McFuglies?